SUPPORTING MEMBERS' NEW & EXISTING SMALL BUSINESSES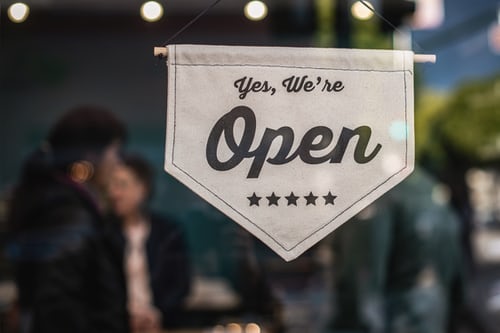 Trillium Health Resources recognizes that employment and financial security are an important social determinants of health. Just as building a strong house requires a variety of materials, building well-being requires community resources, social relationships, and opportunities to thrive. Well-being needs a sturdy foundation at the start to prevent problems later and keep it standing through all kinds of weather.
In an effort to assist our members' financial stability, Trillium offers financial assistance for members interested in starting a new small business or sustaining their current one. 
Applicant Eligibility
Individuals interested in applying must meet the following requirements for consideration:
Must be a Trillium member 18 years of age or older receiving services in Adult Mental Health and/or Intellectual & Developmental disabilities, either through Medicaid or state funding.
Must be for a small business that will be owned or is owned by the Trillium member.
Have a demonstrated need for a specific good, product, or service for the success of the member's self-employment through their small business.
Funding Guidelines
The following guidelines are in place to ensure all potential funds are used for the successful start-up or sustained operation of our members' small businesses. At no point in this process will money be exchanged between Trillium and members or providers.
Approved applications may receive between $100 and $5,000 per business dependent on their stated need(s).
Funding may be used for purchasing goods, products, and services including raw materials, business/office supplies, and technology to assist the Trillium member's self-employment through the member's small business.
Trillium's Finance Department will make any approved purchases and have them delivered to the member.
All requests for items and services will be researched by Trillium's Small Business Funding committee and priced for the best value and cost.
Services must be from a licensed, insured, and/or authorized vendor in applicable circumstances.
Applications are limited to one approval per business
Supported Employment Services
Supported employment services focus on employment and provide members with assistance in choosing, acquiring, and maintaining competitive employment in the community.  This service also can assist members with self-employment. To learn more about employment services in or near your community, please search our Provider Directory. You can also reach out to our member & recipient services line at 1-877-685-2415 if you need help choosing a supported employer provider.  In addition, the NC Division of Vocational Rehabilitation offers services that help with employment. For more information, visit the Employment Services for People with Disabilities page. (Supported Employment is not required to apply for this funding.)
How to Apply
Trillium is currently accepting applications for small business funds for eligible Trillium members. Follow these steps to receive consideration for funding.
Fill out the below application completely, either electronically or in print with all necessary supplemental materials included.
Submit the completed application via email to SmallBusinessProject.Application@TrilliumNC.org or by mail to Trillium Health Resources, Attn: Robin Barnes, 144 Community College Road, Ahoskie, NC 27910.
A Trillium staff member will reach out to applicants regarding the status of their application and next steps.
Having trouble accessing the PDF form? Download the free Adobe Acrobat Reader to view, fill in, sign, and save your application.
Have questions?
For more information, please email SmallBusinessProject.Application@TrilliumNC.org for any questions regarding project details.