Trillium Health Resources manages care for those with serious mental health conditions, intellectual/developmental disabilities, substance use disorders, and traumatic brain injury throughout eastern North Carolina. Working collaboratively with community partners, Trillium connects NC Medicaid and Tailored Plan members, as well as those who are uninsured and underinsured, to critical services they deserve and require. Trillium is focused on transforming lives and building community well-being through partnership, service access, and proven solutions designed to help those we serve reach their fullest potential.
To support this mission, Trillium is organized into functional teams. Teams incorporate experienced staff who are content experts and focused on the daily operations within their area.
Functional areas consist of Finance and Claims, Regional Operations, Care Management, Network, Training, Communications, General Counsel and Compliance, Human Resources, Information Technology, Medical Affairs and Quality management, Innovative Development and Member Solutions, Member Services.
Executive Team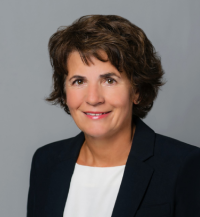 Joy Futrell
Chief Executive
Officer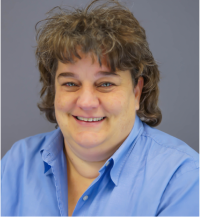 Cindy Ehlers
Chief Operating Officer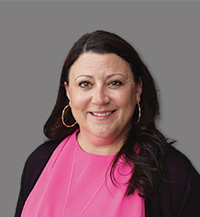 Melissa Owens
Chief Financial Officer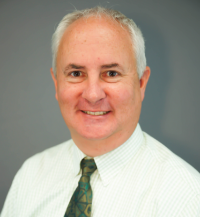 Michael Smith
Chief Medical
Officer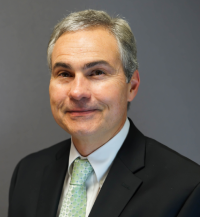 Mike Lewis
Vice President Technology and
Informatics, Chief Information Officer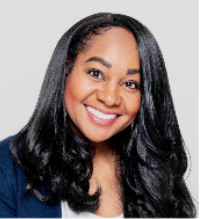 Senitria Goodman 
Chief Legal Counsel,
Chief Compliance Officer
Regional Operations
Trillium Health Resources is widely accessible and deeply integrated into our communities to help improve access, reduce administrative burdens on providers, and increase the quality of services. To do this, we have three Regional Offices, each with a Regional Operations Director dedicated to your area.
Each region has a Regional Advisory Board to ensure the local voice is heard on the Trillium Governing Board. The Governing Board collaboratively plans, budgets and monitors Trillium operations.  It is composed of an equal number of members from each Regional Advisory Board. This two-tiered governing structure allows for accountability of services within our communities, a local service model and local advocacy opportunities for individuals and family members.
Community Liaisons attend meetings and events in their local communities to help in these efforts.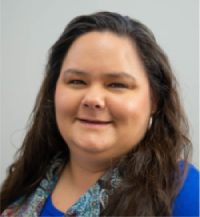 Bobbie Lowe
Northern Regional Director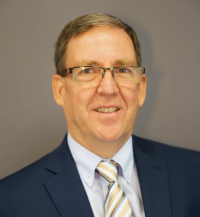 Dave Peterson
Central Regional Director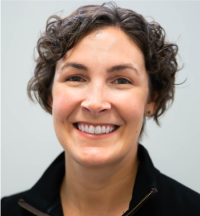 Cecelia Peers
Southern Regional Director
Business Management: Finance & Claims
The primary purpose of the Business Management Team is the organization of the fiscal and budgetary operations of Trillium.  The team is responsible for sound financial planning and for ensuring compliance with all fiscal policies at the local, state and federal levels.  The Business Management Team comprises the following areas:  general budget, finance, and claims processing.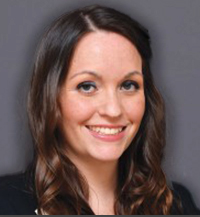 Kellie Baker
Finance Director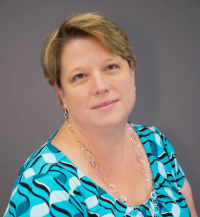 Sheryl Deal
Claims Director
Care Management
Care Management is a person-centered, assessment-based interdisciplinary approach to integrating behavioral health services, I/DD services and supports, primary health care, and natural and community social support services. This function is completed in a cost-effective manner in which an individual's needs and preferences are assessed, a comprehensive care plan is developed, and services are managed and monitored by an assigned care manager.
Care Management at Trillium consists of regional teams staffed with clinicians and coordinators focused on child and adult behavioral, and members on the Innovations Waiver. In addition,  Registered Nurses (RN) assist all regions by reviewing care plans and potential services. Care Management may include qualified professionals, licensed clinicians, coordinators, and peer support specialists.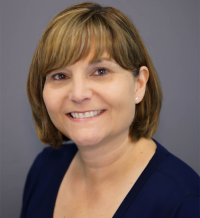 Benita Hathaway
Vice President
Care Management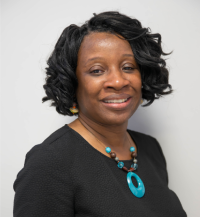 Juanita Appiah
Director of Care Management
I/DD, TBI, & Innovations Waiver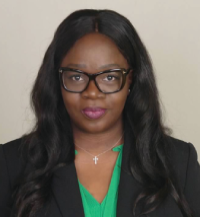 Akan Iyamu
Associate Vice President of Population Health Clinical Operations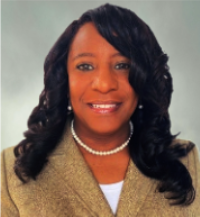 LaDonna Battle,
Care Management and Population Health Officer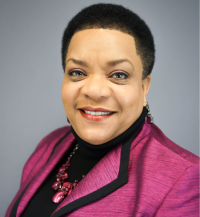 Dr. Kim Greer, PhD
I/DD and TBI Clinical Director
Network Management
Trillium's provider network is managed and maintained through efforts of the Network Management Department. They are responsible for the development and maintenance of the provider network to ensure we meet the needs of members and recipients while ensuring choice and best practices in services. Network oversees the following:
Network Development: determine needs and recruit new providers
Provider Relations: Answers inquiries and provides support to contracted providers
Practice Management: focused on quality of care along with care access to ensure providers are meeting expectations
Network Accountability: Includes Auditing (initial site reviews, monitor compliance, and complaint investigations) and Monitoring (monitors contracts and performance activities)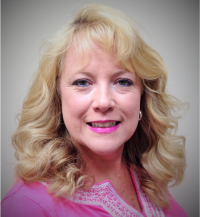 Khristine Brewington
Vice President of Network Management
Enterprise-wide Training and Staff Development
Collaborates, Develops and executes a Strategic Training Plan that aligns and supports the overall strategic direction of the enterprise.
Assesses current training programs, tools, instructional design, learning platforms and modifies content and approach based on best in class practices.
The Training Department coordinates training offered to both providers and the public, including CIT and MHFA. Training oversees My Learning Campus, the free, online learning platform that providers tip sheets and recorded trainings to the public.
Communications and Marketing
The Communications and Marketing department creates printed and digital resources to educate members and their family, providers, and the public. These brochures, websites and other materials help explain the services coordinated by Trillium, along with information about managed care organizations, Tailored Plans, and the Medicaid system in North Carolina. Communications helps promote Trillium to the broader communities we serve through corporate sponsorships and our social media accounts.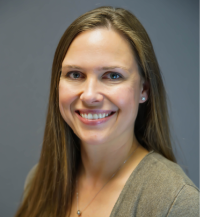 Jennifer Mackethan
Communications and Marketing Director
General Counsel and Compliance
Staff on the General Counsel team respond to requests for the review of an Adverse Benefit Determination for Medicaid recipients, appeals, and reconsideration requests. Medicaid members have the right to appeal decisions made about service requests. State-funded services are not an entitlement, but in some circumstances, denials can be appealed by recipients.
Compliance confirms that departments within Trillium follow state and federal contracts, guidelines, and regulations. They initiate annual and ad-hoc audits to ensure adherence to all of Trillium's policies and procedures and contractual obligations.
Program Integrity responds to complaint and grievance reports, provider concerns, and claims on fraud/waste/abuse.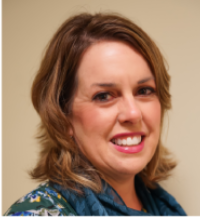 Kimberly Huneycutt
Director of Regulatory Affairs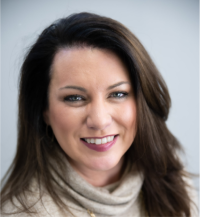 Amanda Willett
Compliance Director
Human Resources
The Human Resources team ensures Trillium is staffed with a highly competent workforce that supports its mission. Trillium retains qualified employees through a competitive salary and benefits package, training and development opportunities, and practices that treat employees with respect and equality.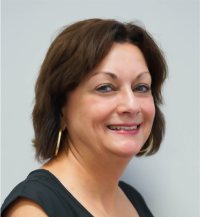 Tammy Perry
Human Resources Director
Information Technology
The Information Technology teams strengthen Trillium's use of information, analytics, and technology for both staff and members served. IT staff from both the Business Informatics and IT Operations teams work collaboratively across departments to:
secure all data and ensure compliance with all IT standards;
innovate the application of new technologies to improve organization operations;
develop reports and applications based on business and clinical needs;
implement software to provide staff with the tools to improve care coordination and facilitate record sharing; 
maintain databases and information systems;
support hardware and equipment supplies for the organization; respond to provider requests for technical assistance with online portals and access;
oversee physical plant operations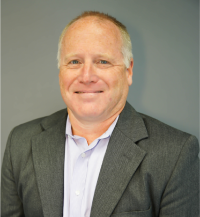 Patrick Hinnant
Chief Information Security Officer (CISO)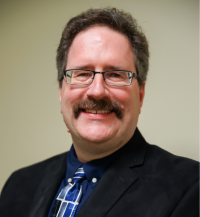 Chris Penrod
Informatics Director
Medical Affairs, Utilization Management & Quality Management
Medical Affairs
The Medical Affairs team includes Trillium's medical officers who provide clinical oversight to all clinical components within Trillium. The medical officers ensures Trillium's objective to have qualified clinicians accountable to the organization for decisions affecting members.
The medical officers assist in the following capacities:
Chairperson of the Quality Improvement Committee
Member of the Global Quality Improvement Committee
Consultation with Utilization Management and the Call Center on complex situations
Oversight of the Credentialing Program for Providers
Communication of clinical policy from NC DHHS
Staff in the Medical Affairs team helped launch the Child First initiatives, and maintain support for the agencies operating these programs.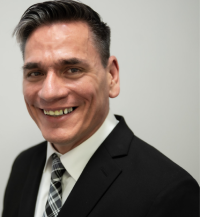 Dr. Paul Garcia
Associate Medical Director
Utilization Management
Utilization Management reviews, manages, and monitors the use of mental health, substance use, and intellectual/developmental disability services. UM also reviews utilization data to evaluate and ensure that services are being provided appropriately within established benchmarks and clinical guidelines and that services are consistent with the authorization and approved plan. Their goal is to ensure that members receive the right service, at the right time, at the right level, while creating the most effective and efficient treatment possible. Vacant
Utilization Management Director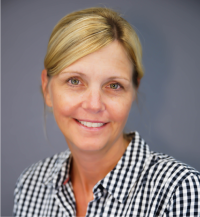 Cham Trowell
Head of Utilization Management
Quality Management
The Quality Management Program is a comprehensive, proactive program that provides the structure, process, resources, and expertise necessary to systematically define, evaluate, monitor and ensure that high-quality, cost-effective care and services are provided to members. Additionally, they ensure that compliance with national accreditation standards is met and ongoing throughout the term of the contractual agreement.
This program includes a continuous, objective, and systematic process that:
monitors and evaluates key indicators of care and services
identifies opportunities for improvement
develops and implements interventions that address the identified opportunities
re-assess to demonstrate the effectiveness of applied program interventions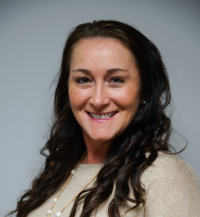 Fonda Gonzales
Director of Quality Management
Innovative Development and Member Solutions
Housing Services: Works with community representatives and agencies to help secure decent, safe, and affordable housing for members.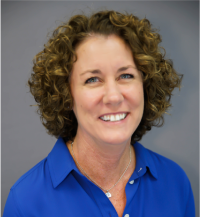 Amy Modlin
Head of Housing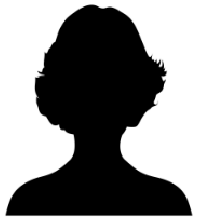 Leah Smith
Director of Innovative Development
Head of Supports Intensity Scale: The Supports Intensity Scale (SIS) reflects a positive way of thinking to focus on the support needs for individuals with intellectual/developmental disabilities (I/DD) to be successful. The SIS results will provide useful information for development of Individual Support Plans (ISP) because it gathers a wealth of information about an individual's support needs. 
Head of Specialty Care: Helps secure assistive devices, house modifications, and technology for individuals to live as independently as possible. 
Neighborhood Connections: Promotes healthy opportunities in our communities by focusing on employment, community inclusion, housing, transportation, education, food insecurity, and interpersonal safety/toxic stress.
Trillium maintains relationships with community-based organizations that offer resources for unmet health-related resource needs. Staff also engage with members and recipients in community settings to improve access to resources that address unmet health-related resource needs and promote wellness and stability practices.
Head of Registry of Unmet Needs: Tracks individuals who have applied for the Innovations Waiver to help identify potential services that can assist while they await their slot. 
DSS Engagement and Strategy: Develops relationships with local Departments of Social Services (DSS) to determine specialized needs for each county and maintains open communication.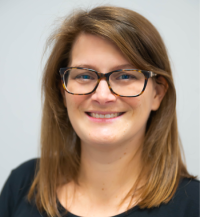 Maegan Veillette
Member Solutions/Healthy Opportunities Pilot Director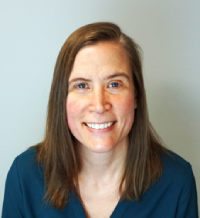 Megan Roberson
Trillium Connections Director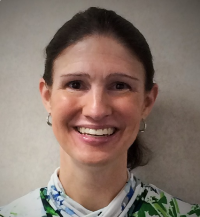 Melissa Eastwood
Healthy Opportunities Manager Vacant
Head of Registry of Unmet Needs
Innovative Development and Member Services
The Member Services team is staffed with experienced agents, qualified professionals, and licensed clinicians whose primary purpose is to give members/recipients and their families, providers, and other community stakeholders accurate and relative information in regards to Trillium, our network of providers, and the services that are available. Our Member and Recipient Service is staffed to help answer questions about services available and connect members/recipients with providers.
Member Services staff also assist with collecting information on complaints and grievances from members/recipients, family, guardians or providers. Member Engagement staff explore innovative ways to reach individuals who may benefit from services but have not been introduced to Trillium.
Innovative Development oversees exciting projects such as the launch of the mobile care units, and develops appropriate additions to our Value-Added Services (Trillium Advantage) and In Lieu of Services.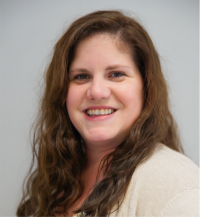 Christie Edwards
Vice President of Innovative Development and Member Solutions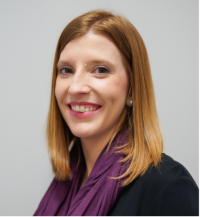 Ashley Rhea
Call Center and Member Services Director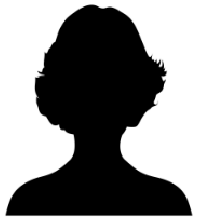 Markisha Fleming-Carmon
Member Engagement Manager