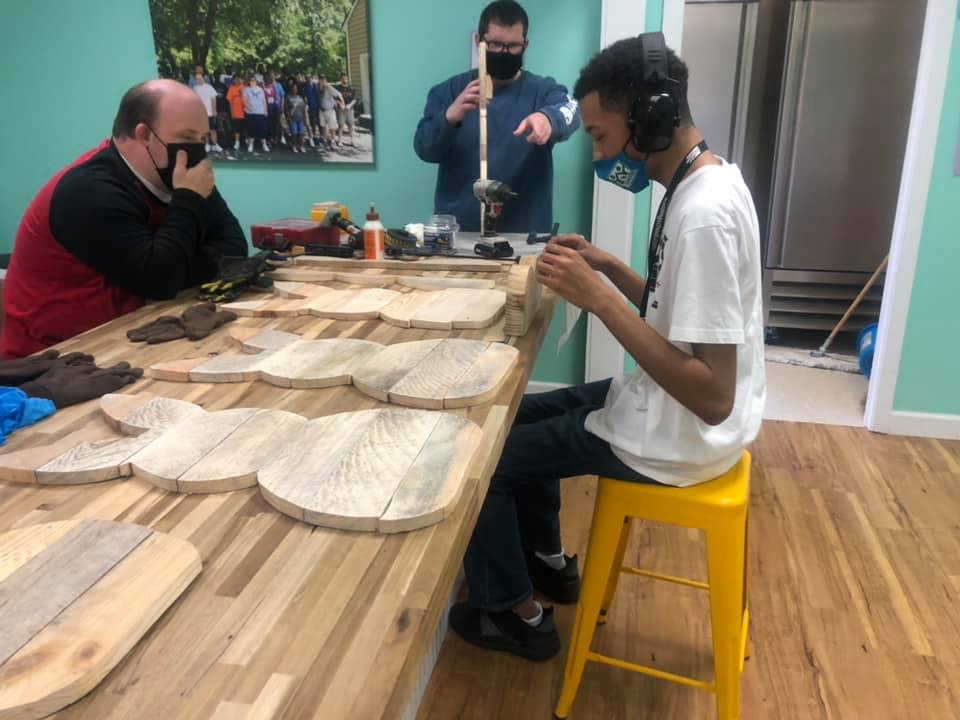 After-school programs give children and teens space to learn, grow and connect with their peers. Yet for students with I/DD and their families, finding programs that provide that service while meeting their unique developmental needs can be a challenge. Children deserve the chance to engage in recreational, social, and wellness activities that are accessible and inclusive. To address these challenges, Trillium partnered with Easterseals UCP and Autism Society of NC to develop EMPOWER and Social Recreation after-school programs across our catchment area.
These programs offer children the opportunity to have fun, connect with peers, and grow skills that are essential for development into adulthood. Families can receive additional support for their children and teens with convenient locations to schools as well as an operating schedule that coincides with the public school schedule. Check back on this page as new programs and locations become available.
All sites serving in-person and virtually at a limited capacity due to COVID-19. Capacity may change in the coming months. Contact Site Directors to apply.
Easterseals UCP EMPOWER
EMPOWER After-school programs are designed for individuals with a diagnosis of Intellectual and/or Developmental Disability. Programs in Elizabeth City, New Bern, and Wilmington serve students from kindergarten through graduation from high school. The Ahoskie program serves children aged 3 through high school graduation. The EMPOWER Summer Moore Center in Greenville serves children aged 3 through 8th grade.
A new EMPOWER After-school location is coming soon to Jacksonville.
Students age 16 and up can also participate in Transition to Employment programs as an after-school program. Visit the Adult Transition Programs page
Contact program directors below to begin the application process. Additional information can also be found on the EMPOWER Afterschool Programs website.
Autism Society of North Carolina
Social Recreation Program (Newport, Wilmington, and Winterville)
The Autism Society of North Carolina offers after-school programming for school-age children with autism. It is available from 2:30 to 6:30 p.m. daily during the school year. Programs are located in Newport, Winterville, and Wilmington. Learn more on the Autism Society of North Carolina website.
There is additionally a Transition to Employment program in Greenville. The program is for individuals with autism age 16 to 28. Participants cover independent living skills, job-readiness, social engagement, recreation, and internship to job placement opportunities. Learn more on the Employment Opportunities website.
Contact the site directors below for more information.
Site Director Contacts