Person-Centered | Medically Necessary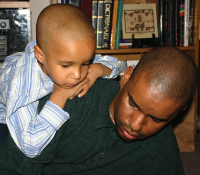 Mental health conditions are very common. Nearly one in five adults have experienced some kind of mental illness in the United States.* While most conditions are minor, some individuals have serious mental illness (SMI).
Trillium helps for adults and children address serious mental health and substance use (MH/SU) conditions. We hire clinically-trained and licensed staff to manage and approve those services to help people get the care they need in a timely manner
---
Trillium requires priority admission to all women who are pregnant and injecting drugs, pregnant and using substances and other individuals who are injecting drugs.
---
Tailored Care Management
Tailored Care management is a major function at Trillium. It is person-centered, integrated approach that combines behavioral health services, I/DD, primary health care, and natural and community support services. We find the right care for each person we serve.
---
Utilization Management (UM)
Trillium's Utilization Management (UM) Care Managers, review Treatment Authorization Requests (TARs) for medical necessity. This means the service is needed to diagnose or treat an illness or condition. In most cases, this is done prior to the provider delivering a service to a member. During the review process, our UM Care Managers follow guidelines set forth by state governing agencies and Trillium.
Resources our Care Managers use include:   
Sources:
National Institute of Mental Health