Prevalence of the Problem and Current Estimated Need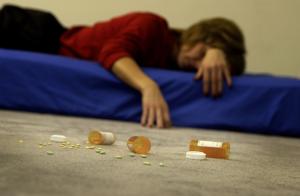 North Carolina experienced a 73 percent spike in opioid-related deaths between 2005 and 2015. Opioid overdoses also claimed the lives of more than 13,000 North Carolinians between 1999 and 2015, and four North Carolina cities rank among the nation's worst for opioid abuse. Two of these cities (Wilmington and Jacksonville) fall in the Trillium catchment area. There are currently no long-term treatment facilities for recovery from substance use disorder in the area; the need is great.
Trillium Overdose Deaths - Percentage of Change
(Click the image to zoom in)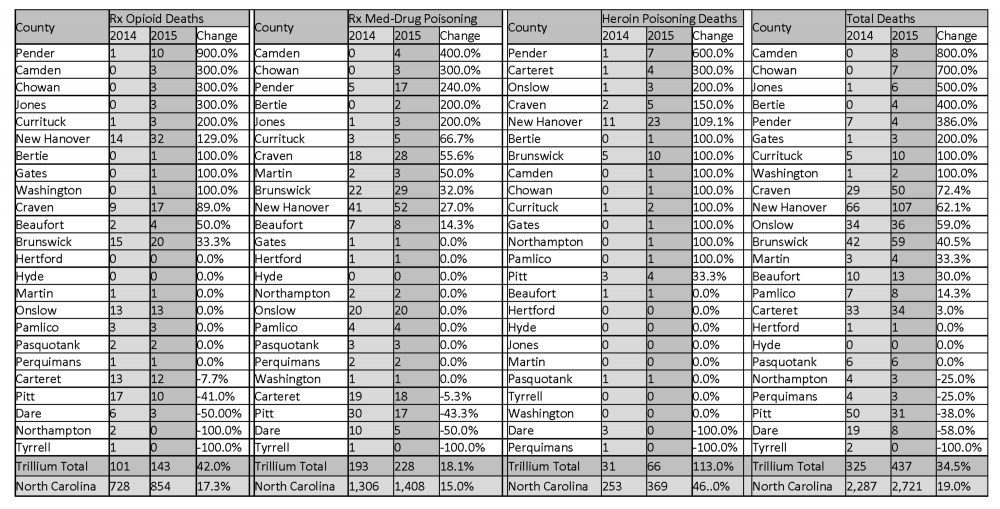 Looking at the chart below, 11 of Trillium's 27 counties rank in the highest 35 counties in the state as listed by the State Medical Examiner for 2015 for deaths related due to medication and drug poisoning which encompasses prescriptions, over-the-counter and illegal drugs.
Prescription Opioid Poisoning Death all 100 Counties 
(Click the image to zoom in)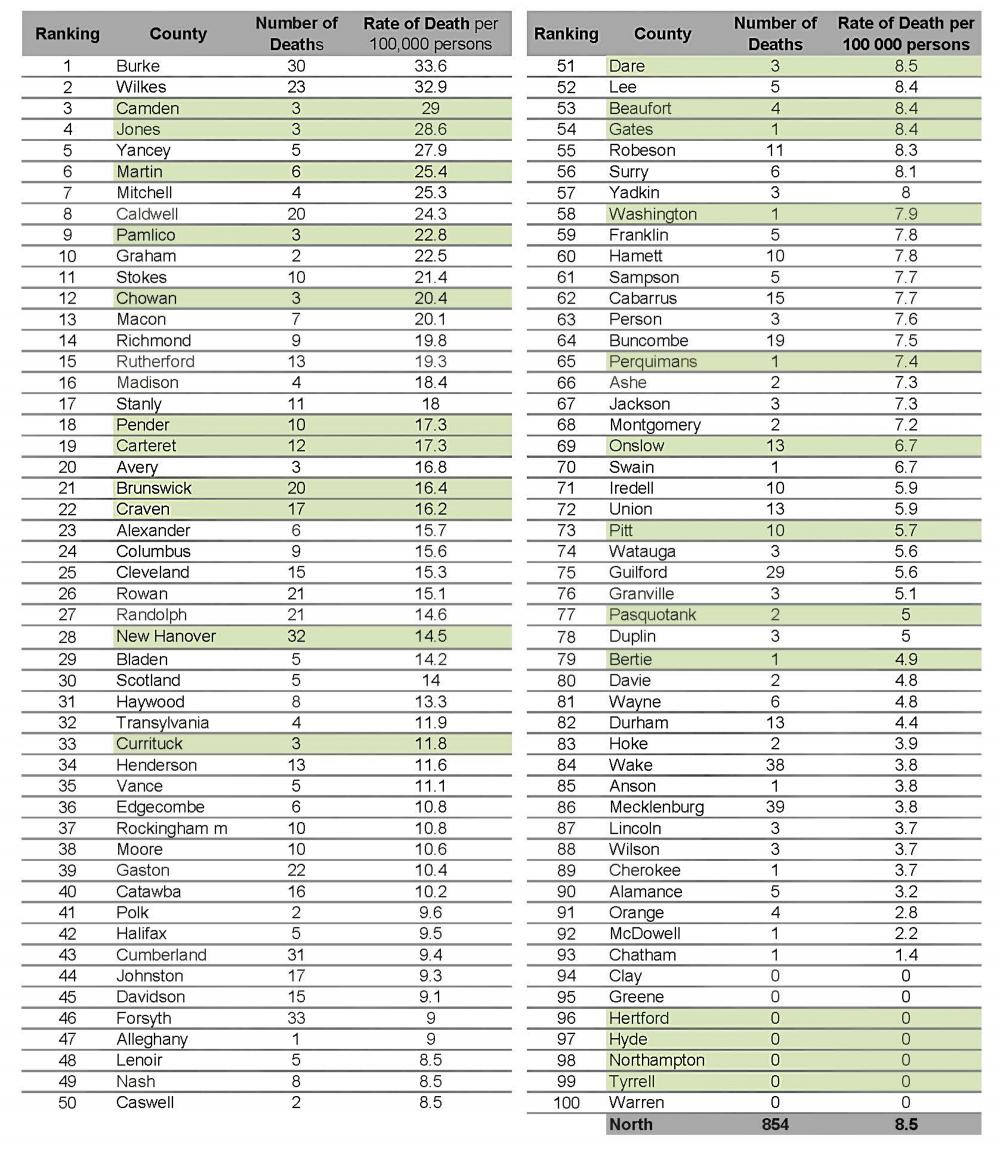 Source:   N.C. DHHS, Injury Epidemiology, and Surveillance Unit, Injury and Violence Prevention Branch,
Chronic Disease and Injury Section, Injury Division of Public Health. Received 11/15/16.
The Substance Abuse and Mental Health Services Administration (or SAMHSA) estimates that for individuals 18 years old and over, about 4.21% use non-medical pain relieving medications. Based on a population of about 1,011,526 individuals, this means that about 14,053 of people potentially eligible to receive services through Trillium could possibly be using drugs. Trillium providers treated 818 people for opioid dependence in fiscal year 16. Therefore, over 13,000 are still in need of help.
SAMHSA Prevalence Estimates for People using non-medical Pain Relievers in the past year 2013-2014.
 Age Groups
12-17 years
18+ years
 Prevalence Rate percentage*
4.86%
4.21%
 Trillium population in each age group
87,373
1,011,526
 Estimated number of people in each age group used non-medical
 pain relievers (entire population, insured, Medicaid and uninsured)
4,246
42,585
 Estimated Trillium Medicaid eligible (18%)
764
7,665
 Estimated Trillium Uninsured (15%)
637
6,388
 Total Estimate  of prevalence in the Trillium catchment area using
 non-medical pain relieving drugs for sfy16
1,401
14,053
 Number of individuals treated by Trillium providers for opioid
 dependence sfy16
0
818




 Difference which is the gap




1,401 




13,235 
*SAMHSA, National US House Old Drug Use Survey and Prevalence Estimates,
2013-2014 for the state of North Carolina.