REQUEST FOR PROPOSALS (RFP) | REQUEST FOR APPLICATION (RFA) | REQUEST FOR INFORMATION (RFI)
Below is a list of needed services or supports in the Trillium Health Resources catchment area.  To learn more about opportunities that interest you, click on the RFP/RFA/RFI Title below to download additional details.
Applicant Instructions:
If you would like to apply to an opportunity, please complete the following steps:
Read the opportunity document thoroughly and ensure you meet ALL requirements.
Prepare the materials required to submit the application including all required documents. 
Submit an application using the "APPLICATION LINK" embedded in each RFP/RFA/RFI opportunity or other instructions as listed.
Question and Answers: 
All questions must be asked via the "QUESTIONS" link within the RFP/RFA/RFI.  
Questions must be submitted by the deadline. 
Answers to all submitted questions will be posted under each opportunity. 
Awards: 
When awards are determined, they may be posted on this webpage for a minimum of 7 days or may be announced in a Network Communication Bulletin. 
Awarded providers will receive direct correspondence from Network Development regarding program implementation.
Trillium Awarded Contract
RFP- Assertive Community Treatment (ACT) Program
Straight Walk Family Services: Bertie and Martin counties.
RFP- Day Treatment
Coastal Horizons Center: Pender County.
Getting Ready Inc.: Hertford County
Comprehensive Interventions: Bertie County
Getting Ready Inc.: Currituck, Chowan, Beaufort, Perquimans, and Dare Counties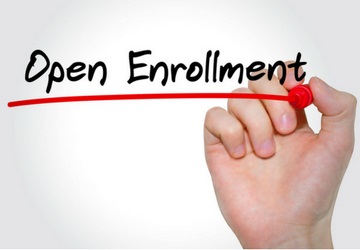 Join our Network!
In order to increase access to care for our members, Trillium Health Resources is seeking experienced providers to apply for our open opportunities:
Involuntary Commitment (IVC) Examiners
Psychologists and Licensed Psychological Associates
RFI - Statewide Provider Recruitment for Hurricane Shelter Response Teams


Trillium Health Resources covers the entire coast of North Carolina. Our residents are frequently impacted by hurricanes and severe weather. We are looking for providers who want to make a crucial difference in our communities during the stressful time after such storms. Providers can make a huge impact by becoming a member of our Hurricane Shelter Response Team. Interested providers do not have to currently be contracted with Trillium and can be located anywhere in North Carolina. View the link to submit your information here. 
TYPE OF OPPORTUNITY:
RFI Behavioral Health Urgent Cares Tier III & Tier IV
Trillium Health Resources is identifying mission-driven providers interested in the development of Behavioral Health Urgent Care (BHUC) sites within Trillium's 26 county catchment.