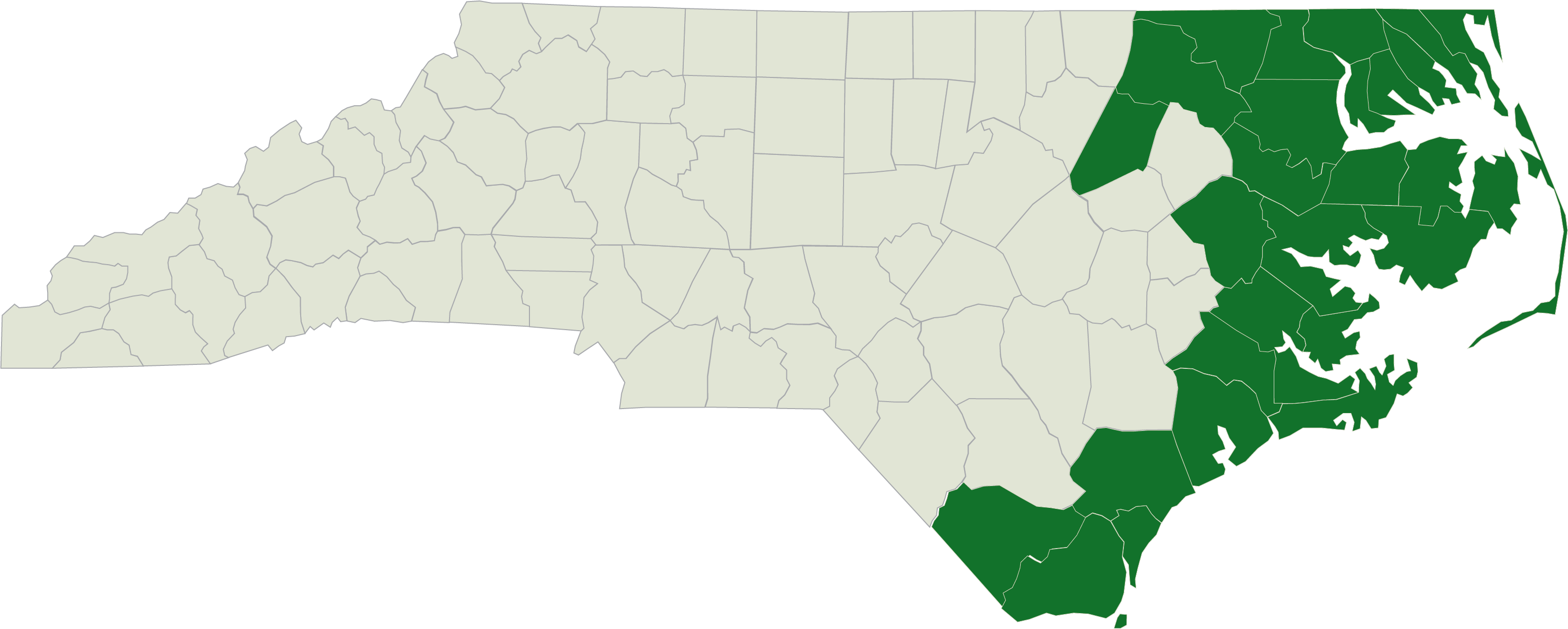 Our Neighborhood Connections managers and specialists live and work within the Southern, Central, and Northern Regions of Trillium. Staff maintains relationships with local agencies to share information, and learn about ways to meet unmet health-related resource needs, host in-person new member orientations (when available to do so), and help plan activities to increase engagement and awareness.
Our Neighborhood Connections specialists work with local community partners to link members with unmet health-related resources and supports. These includes:
NCCare360 - is the first statewide coordinated care network to electronically connect those with identified needs to community resources and allow for a feedback loop on the outcome of that connection.
NC 2-1-1 - is an information and referral service provided by United Way of North Carolina.
Aunt Bertha - Search for free or reduced-cost services like medical care, food, job training, and more.
Members in need of resources for food can complete this form to be connected to a Neighborhood Connection Specialist:
Food and Nutrition Services (SNAP) - provides nutrition benefits to supplement the food budget of needy families so they can purchase healthy food and move towards self-sufficiency.
Food Banks -  distribute food and grocery items through food pantries and meal programs that serve families, children, seniors, and individuals at risk of hunger.
Low Income Home Energy Assistance Program (LIHEAP) - assists households with low incomes, particularly those with the lowest incomes that pay a high proportion of household income for home energy, primarily in meeting their immediate home energy needs.