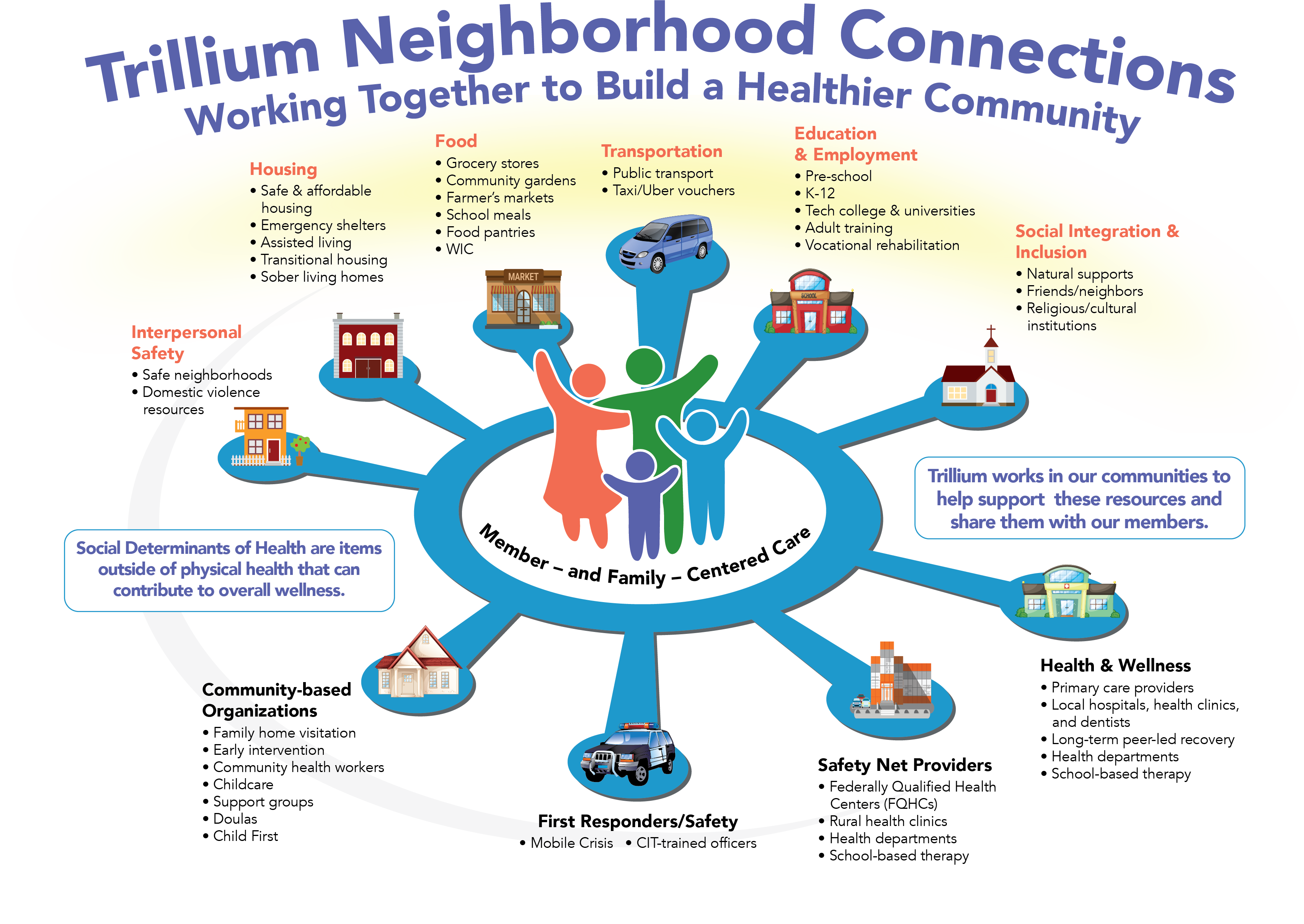 According to the Centers for Disease Control and Prevention (CDC), social determinants of health (or SDoH) are "Conditions in the places where people live, learn, work, and play [that] affect a wide range of health risks and outcomes."
Trillium focuses on housing, transportation, food, and interpersonal violence/toxic stress in alignment with statewide priority domains. Trillium will also focus on employment, education, social integration, and community inclusion as an essential component of wellness and addressing unmet health-related resource needs.
By managing Medicaid funding and services locally, Trillium achieved cost efficiencies that allowed us to reinvest savings in innovative programs and services that are making a difference in the communities we serve. These programs help address additional unmet health-related resource needs.