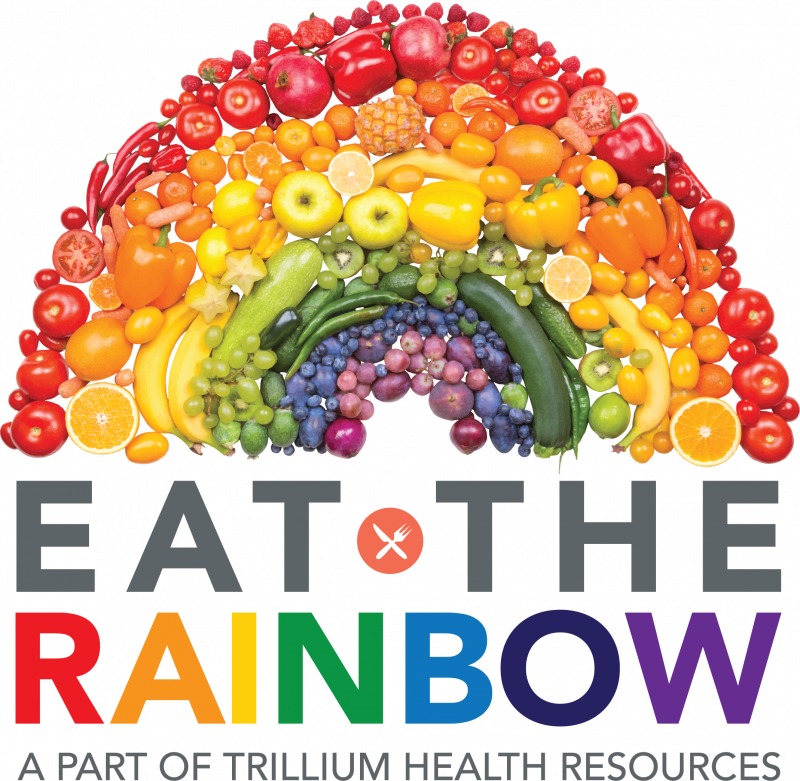 Nutrition is a basic, physiological need. Food insecurity makes it difficult to achieve any other goals. Food deserts (where there is a lack of grocery stores and fresh foods in a neighborhood) and food swamps (the only food sources readily available are fast food restaurants or convenience stores) are common in both urban areas with lack of transportation and rural areas where it is miles to the nearest town.
Trillium implemented a program titled "Eat the Rainbow" in 2019. The program provided educational classes on healthy eating. Each month focused on a different color of the rainbow and the variety of fruits and vegetables in that color.
The courses are taught at after-school programs hosted at specialized inclusive programs, along with adult day programs, psychosocial rehabilitation programs, and Wellness Cities. In 2019, participants went home with a selection of produce, recipes, and increased knowledge about incorporating the rainbow into their daily diet. 
Trillium will continue to look for ways to provide our members with information about healthy eating. Stay tuned for future programming.
Eat the Rainbow - Pineapple
March 25, 2019