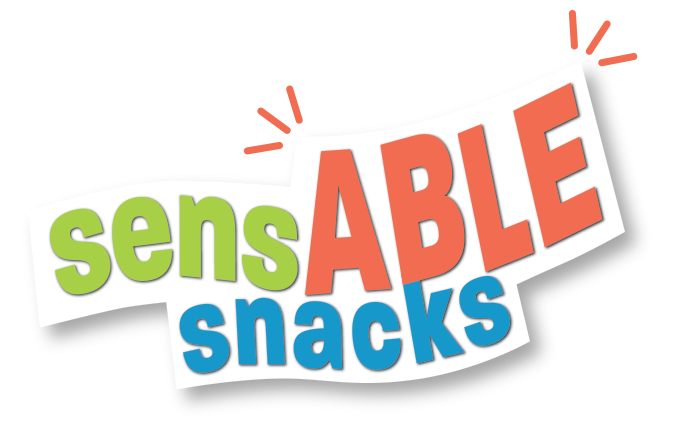 Nutrition is a basic, physiological need. Food insecurity makes it difficult to achieve any other goals. Food deserts (lack of grocery stores and fresh foods in a neighborhood) and food swamps (only food sources readily available are fast food restaurants or convenience stores) are common in both urban areas with lack of transportation and rural areas where it is miles to the nearest town.
Regular employment, whether full- or part-time, helps provide income, a sense of purpose, and improves self-esteem. Data compiled by the U.S. Department of Labor Office of Disability Employment Policy shows that over 7% of those with a disability are unemployed (compared to about 3% for the general population, in 2018), although they are proven to be strong, productive employees.
Trillium, in partnership with Easterseals UCP, built two food trucks to operate at two locations in the region. We sponsored contests to select both the name and locations for service.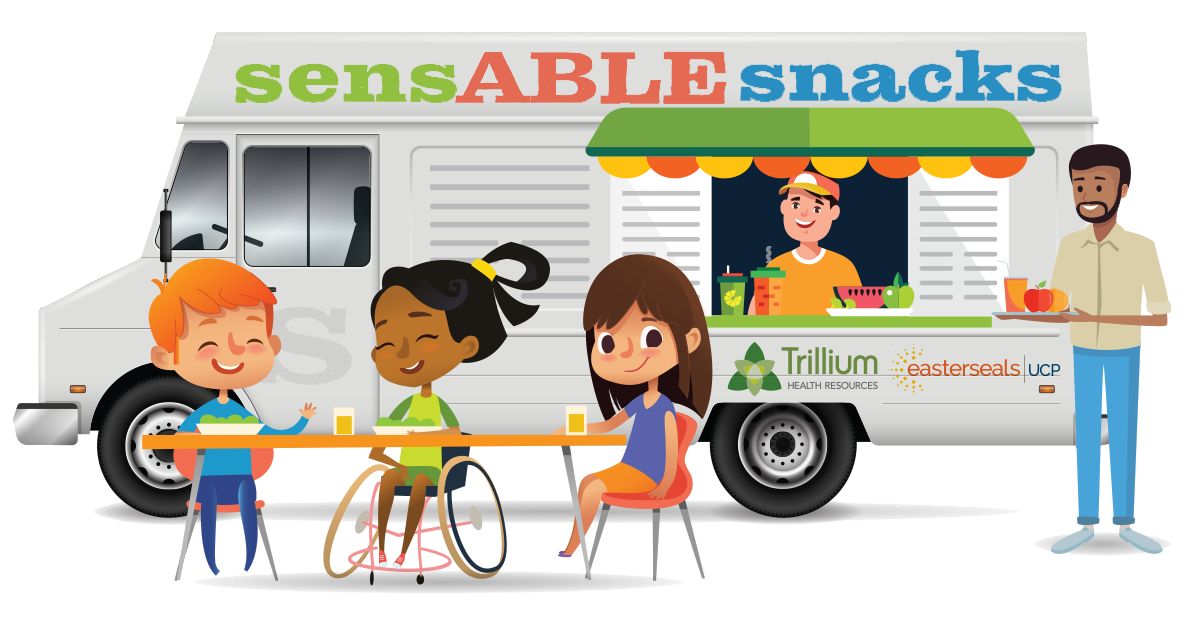 Trillium hosted a contest on Facebook to select a name for the trucks. We also posted a survey to ask the public to choose locations for the trucks, and the winning locations were New Bern and Ahoskie.

Trillium is working with ESUCP and the Everybody Works! Campaign to hire staff with IDD to operate the trucks. They will serve prepackaged foods (snacks, coffee, sodas, water, ice cream, etc.) that cover a well-balanced diet. Interested applicants can email laurie.nederveen@eastersealsucp.com or call 910-616-4976 for more information.
Trillium Health Resources and Easterseals UCP launched two "sensABLE snacks" food trucks in New Bern and Ahoskie. The trucks will employ individuals with intellectual/developmental disabilities (IDD), offer inclusive work environments, and coordinate with the Food Bank of the Albemarle,  Food Bank of Central and Eastern North Carolina to help increase fresh food options in our communities.
Ahoskie Ribbon Cutting October 15, 2019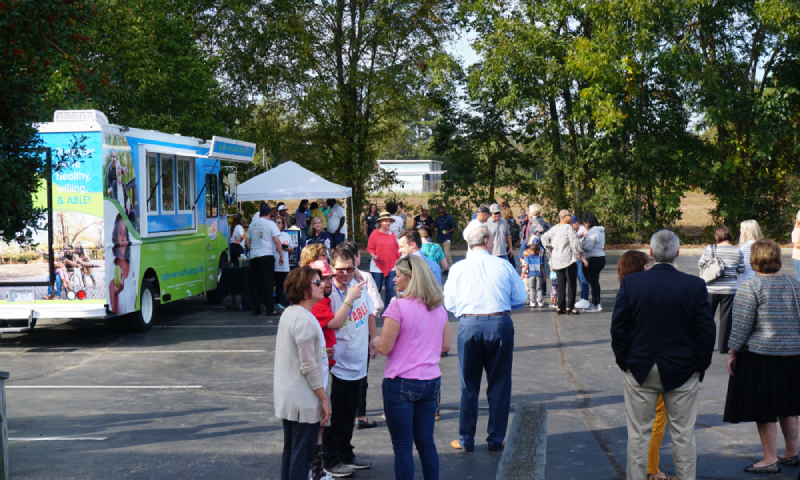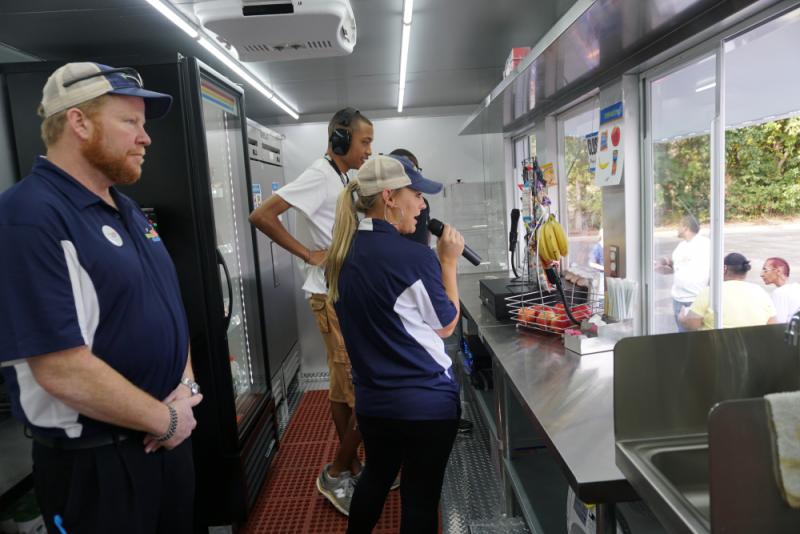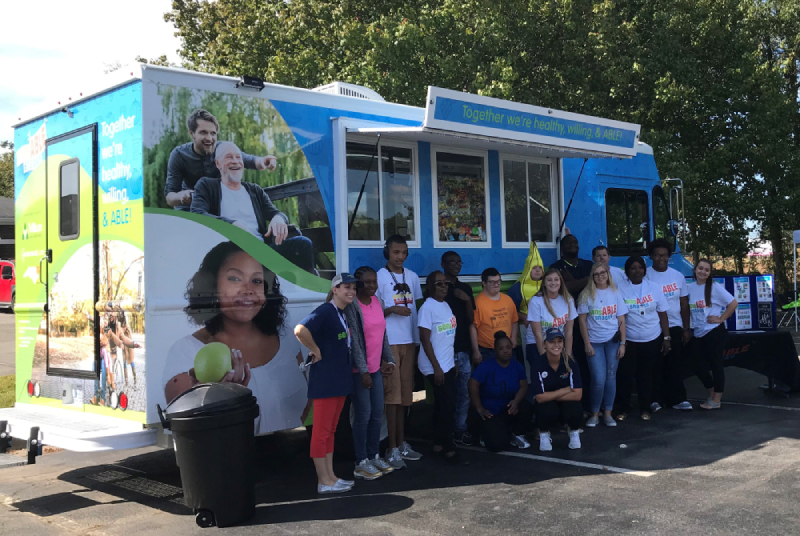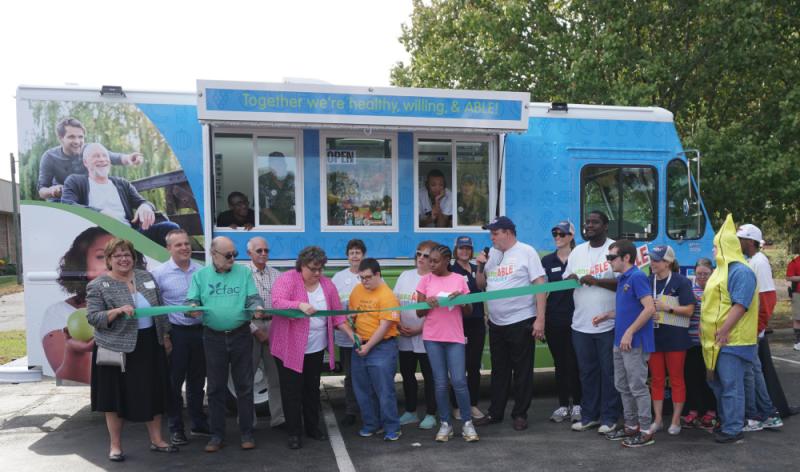 ---
New Bern Ribbon Cutting September 30, 2019