Trillium Health Resources recognizes monthly awareness events sponsored by local or national organizations and agencies. By helping to publicize these events, we bring attention to these causes to help reduce stigma and share the need for behavioral health services to address them.
As a managed care organization, Trillium coordinates services for mental health, substance use, and intellectual and developmental disabilities in 25 counties in eastern North Carolina. In addition to contracted services, Trillium promotes initiatives as part of its reinvestment plan—one-time funds that Trillium can spend locally as a result of savings by managing Medicaid funding and services efficiently and locally.
March is an opportunity to promote awareness of the people who live with developmental disabilities in our communities. Trillium works to create allies, end misconceptions, and encourage inclusion for people of all disabilities. In recognition of this month, Trillium will join organizations around the country to support the healthy emotional, physical, and social development of people with developmental disabilities. We will encourage participation in promoting and protecting the rights of these valuable members of our community.
To learn more, visit the  National Association of Councils on Developmental Disabilities

Trillium recognizes the importance of Brain Awareness Week, a campaign to increase public understanding of the brain and its development. As a part of our Care Coordination service, we support individuals who deal with brain trauma due to mental health or substance use issues. Through our initiatives such as the North Carolina TBI Program, we hope to help provide our members with care that supports continual development of healthy brain functions.
To learn more about Brain Awareness Week and interesting brain facts, visit The DANA Foundation.
Upcoming Events:
Mar 3, 2018 - 4th Annual "Run With Your Heart"
Held in Jacksonville, NC- this is one of the Ainsley's Angels Run events and is such an amazing event for inclusion. There will be riders and runners from all over to attend this amazing event!
Details HERE
Mar 15, 2018 - Play Extravaganza 2018
Come play and learn with lots and lots of blocks including little blocks, big blocks, square blocks, round blocks, wooden blocks, foam blocks, wooden planks and cardboard blocks. Participation is Free - Pre-registration is required.  Space is limited! 
Details HERE
Mar 19, 2018 - An Introduction to Child and Family Teams (CFT): A Cross-System Training from the Family's Perspective
This is a two-day experiential training developed in partnership with families in North Carolina. The goal is to provide an overview of Child and Family Team meetings from the family's perspective.  
More information and to register
Mar 24, 2018 - Resource and Information Fair 2018
The Onslow Commission for Persons with Disabilities and Onslow County Schools invites you to participate in a Resource and Information Fair focusing on services and programs available to individuals with disabilities and their families. 
For more information click HERE.
For the list of all the events visit our events page.
---
Coming Next Month...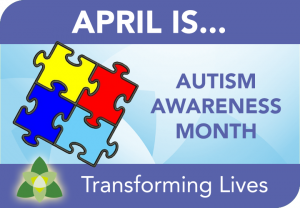 National Autism Awareness Month represents an excellent opportunity to promote autism awareness, autism acceptance and to draw attention to the tens of thousands facing an autism diagnosis each year.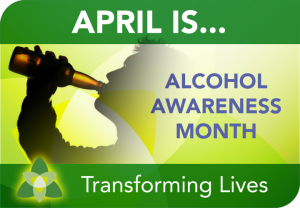 Alcohol Awareness Month provides a focused opportunity across America to increase awareness and understanding of alcoholism, its causes, effective treatment and recovery.