Trillium Health Resources recognizes monthly awareness events sponsored by local or national organizations and agencies. By helping to publicize these events, we bring attention to these causes to help reduce stigma and share the need for behavioral health services to address them.
As a managed care organization, Trillium coordinates services for mental health, substance use, and intellectual and developmental disabilities in 26 counties in eastern North Carolina. In addition to contracted services, Trillium promotes initiatives as part of its reinvestment plan—one-time funds that Trillium can spend locally as a result of savings by managing Medicaid funding and services efficiently and locally.
October Awareness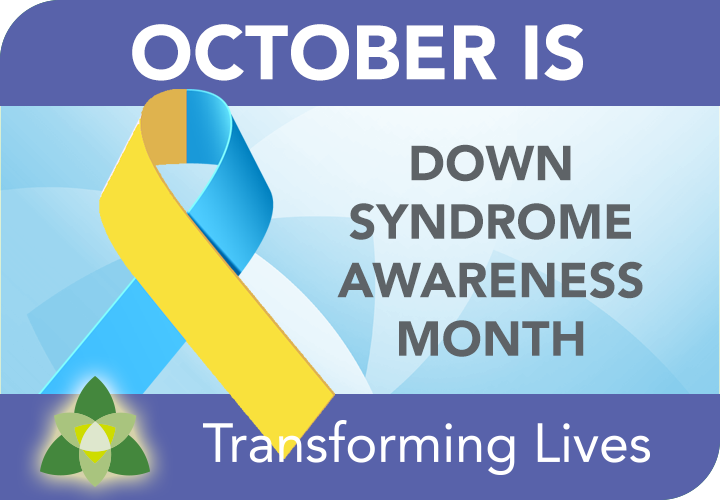 October is Down Syndrome Awareness month and there are plenty of opportunities to raise awareness, support your local Down syndrome organizations, advocate and learn!. 
Local/Regional Organizations


Held every October, National Disability Employment Awareness Month (NDEAM) is a fitting time to educate about disability employment issues and celebrate the many and varied contributions of America's workers with disabilities. The 2019 NDEAM theme will be "The Right Talent, Right Now."
Each year, millions of Americans face the reality of living with a mental health condition. However, mental illness affects everyone directly or indirectly through family, friends or coworkers.
 

 

National Family Partnership (NFP) provides drug awareness by sponsoring the annual National Red Ribbon Campaign™. Since its beginning in 1985, the Red Ribbon has touched the lives of millions of people around the world.
 

World Mental Health Day 2019
Focus on suicide prevention

World Mental Health Day is observed on 10 October every year, with the overall objective of raising awareness of mental health issues around the world and mobilizing efforts in support of mental health.

 

National Depression Screening Day

Roughly 40 million adults in the U.S. struggle with depression or anxiety. National Depression Screening Day is held annually on October 10. Take an online depression screening. Tools are free, anonymous, and confidential..

 

Lock Your Meds® is a national multi-media campaign designed to reduce prescription drug abuse by making adults aware that they are the "unwitting suppliers" of prescription medications being used in unintended ways, especially by young people. 
---
Upcoming Events:
October 12, 2019 -  Cape Fear Buddy Walk®
Raise awareness and celebrate Down syndrome. Enjoy the scenery as you walk through the scenic Greenfield Lake Park.
October 5, 2019 - 8th Annual DSNOCC Buddy Walk and 3nd Annual Buddy Run
Join Down Syndrome Network of Onslow & Carteret Counties for family fun to include food, games, auction items, DSNOCC gear for purchase, and special performance by members of Jessica's Dance Academy.
November 16, 2019 - North Carolina Down Syndrome Conference
The 2019 North Carolina Down Syndrome Conference covers the lifespan of an individual with Down syndrome and is a valuable resource serving all audiences. 
For the list of all the events visit our events page.
---