Building Our Community
Trillium has combined our experience and resources with the vision for sober living at Oxford house to create a unique model that increases sober living options for people in eastern NC.  This shared vision between Trillium and Oxford House will help improve the lives of many people in our coverage area. The Oxford House model is in use around the nation and has resulted in a system that creates another stable and sustainable support in the journey for recovery. 

Cindy Ehlers,
Executive Vice President of Clinical Operations, Trillium
---
Oxford House
Amy Modlin - Project Manager

Oxford House's initiative and contract with Trillium Health Resources, 2020 Vision for Recovery, has opened more than 20 new sites with approximately 100 beds to the Trillium 28-county coverage area over 5 years ending in June 2020. The contract included resource development to support residents of the Oxford Houses. This was accomplished through relationships and memorandums of agreement with community partners such as community colleges, vocational rehabilitation, court systems, and the NC Division of Employment Security. In July 2020 a new contract was signed to develop four new sites and 32 beds per year throughout Trillium's catchment area by June 2021.
Oxford Houses are a clean and sober housing option for individuals in recovery. As of early 2020, there are 281 houses in North Carolina. With an average of 8 beds per house, there are more than 1,600 Oxford House beds in the state. Individuals typically enter an Oxford House after completing a drug and alcohol treatment program and must remain sober in order to remain as residents.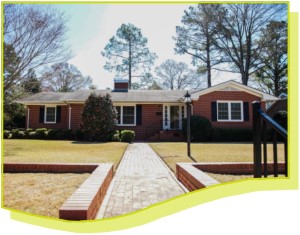 Following an application and approval process, individuals living in a house are expected to participate in a recovery program in the community during their residence. Residents must also follow basic house rules including contributions to household expenses and electing officers.
Resources & Links
---
Success Story of how Oxford House is Helping People Maintain Recovery