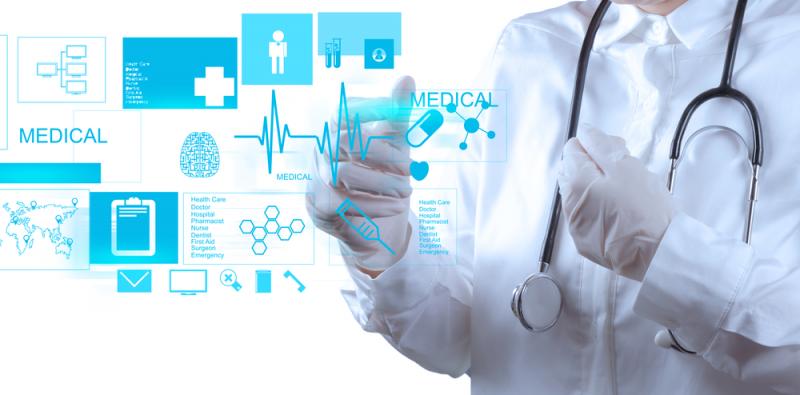 EHR & HIE
Monthly "How to Connect" Call
Interested providers are invited to join a monthly "How to Connect" call. Learn about the state mandate, steps to connect and value-added features.
See more information and register for the next call.
The North Carolina General Assembly created the North Carolina Health Information Exchange Authority (NC HIEA) to oversee and administer the state-designated health information exchange (HIE) (NCGS 90-414.7).
NC HealthConnex is North Carolina's new, modernized HIE that delivers added value to the conversations that are happening at all levels in the health care industry. It breaks down information silos between providers, achieves greater outcomes for patients, and creates efficiencies in programs such as Medicaid.
Governor Roy Cooper signed House Bill 395 (now NCSL 2021-26) into law on May 27, 2021, to allow additional time for providers to connect to the state-designated health information exchange NC HealthConnex, among other things. NCSL 2021-26 provides for the allowance to "Extend the connection deadline for most providers of Medicaid and State-funded health care services, and affiliated entities, until Jan. 1, 2023 (currently Oct. 1, 2021)."
Providers are advised to review the latest HealthConnex updates here.
With this extension of time, the need for hardship extensions is absolved, as the extension granted through the hardship process is now matched by the extension granted through new legislation. Therefore, effective Aug. 1, 2021, NC Medicaid will no longer accept submissions of the NC DHHS HIE Hardship Extension Request Form. Visit the webpage below for more information:
Important Updates
On July 11, 2022, Governor Cooper signed into law the 2022 Appropriations Act (Session Law 2022-74). While the 2022 Appropriations Act does not change the January 1, 2023 deadline to connect to NC HealthConnex for providers receiving state-funds, including Medicaid, it does contain important provisions related to the NC HealthConnex program. Of note, are the following:
The requirement that providers receiving state-funds be connected to NC HealthConnex as a condition of continued receipt of such funds has been temporarily suspended until the General Assembly implements enforcement reforms. 
The NC Health Information Exchange Authority Advisory Board must report to the General Assembly by March 31, 2023 on the status of provider connection to NC HealthConnex. 
For more information on NC HealthConnex, you may visit the North Carolina Department of Information Technology's NC HealthConnex webpage.
The original plan was to have all providers who receive state funds (e.g., Medicaid, NC Health Choice, State Health Plan, etc.) for the provision of health care services to connect to NC HealthConnex by specific dates in 2018 and 2019 to continue to receive payments for services provided (NCSL 2015-241 as amended by NCSL 2017-57). Specifically:
Hospitals, physicians, physician assistants, and nurse practitioners who provide Medicaid services and who have an electronic health record system must connect by June 1, 2018.
All other providers of Medicaid and state-funded services must connect by June 1, 2019.
How to Connect: