Your Mental Health Matters
The One Community program was established to address the stress, anxiety, depression, and general challenges caused by the pandemic. The program encourages people affected by the pandemic to seek help for their mental and behavioral health needs. Our community matters and so does the health and well-being of its people. 
Thriving After a Pandemic
We are "One Community," and to overcome the hurdles associated with COVID-19 we are committed to helping individuals thrive in spite of the lasting effects it has caused. If you are experiencing problems with your sleep routine, a loss of interest in activities you normally enjoy, seeing changes in your eating patterns, consuming more alcohol or other drugs, or not keeping a healthy self-care routine,  One Community can connect you to local resources like counseling referrals and COVID-19 support services.
Prevention and Outreach
The One Community program will help those in need of access tools for emotional support, opportunities to thrive, social connections through community groups, substance abuse resources, and support for living with a disability. Our staff will start visiting neighborhoods and events this spring to share cards with contact information. Anyone can also call our Member and Recipients Service Line at 1-877-685-2415 to reach out.
Our staff will be placing these on doors across our 27-county region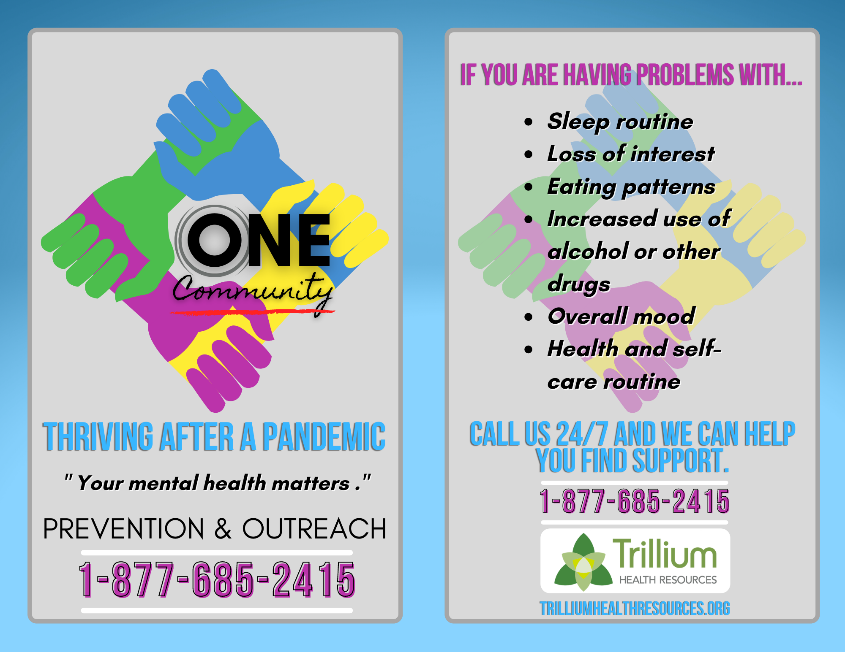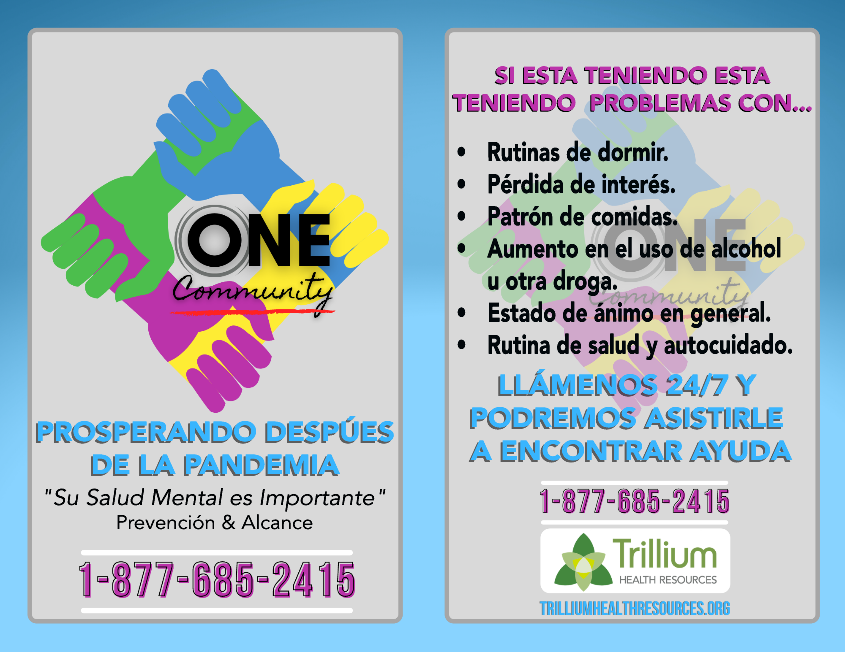 Request your free item to show your support!
Help Trillium OneCommunity spread inclusion and support:
T-Shirts: