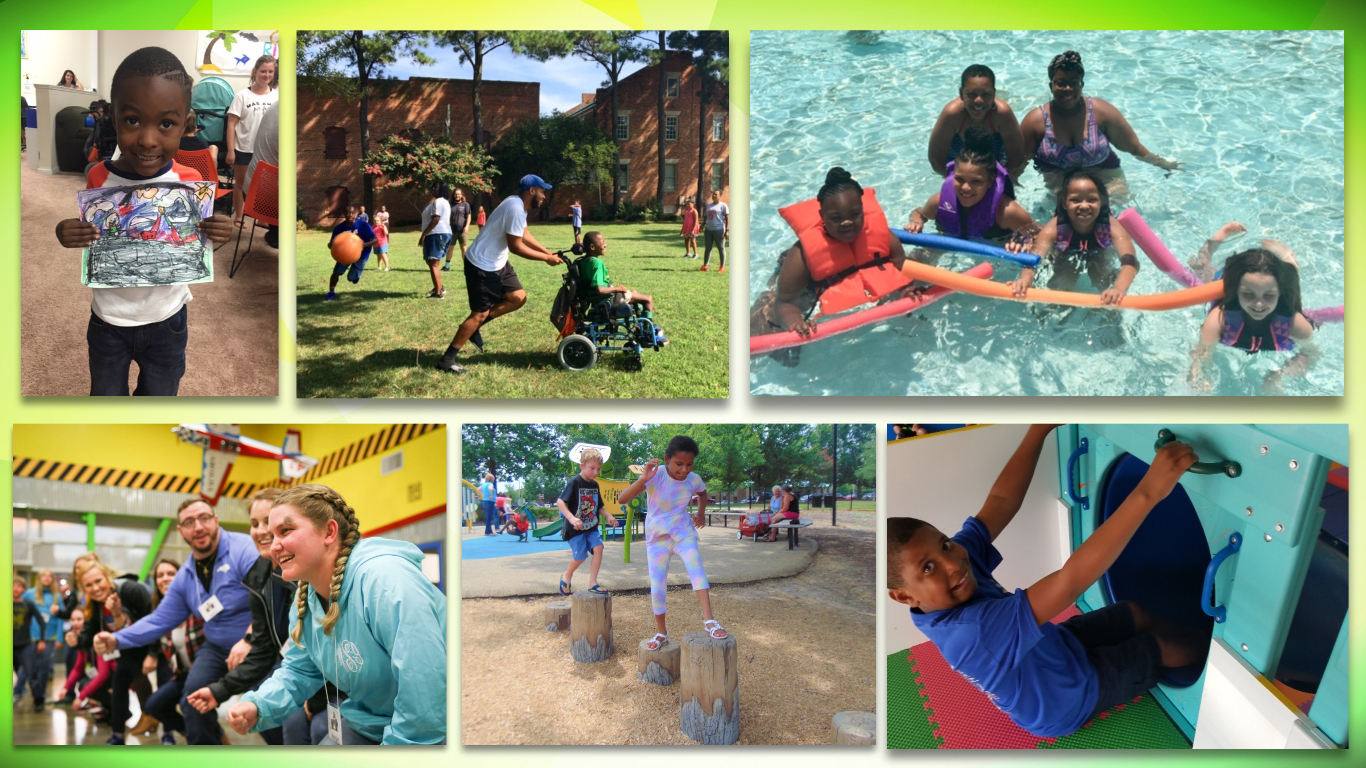 Summer camps offer children and teens a fun environment to develop skills, connect with peers, and form lifelong memories. The ability to connect with peers in a setting that fosters growth and self-advocacy is key to every child's success in life. 
During the summer months when school is not in session, working families are often challenged to find meaningful activities both for their children with I/DD and typical developing siblings. Families also want their children to gain long-lasting and joyful summer memories just as they did as children, but in a setting where activities are adapted to the needs of individuals with developmental disabilities. 
That is why Trillium Health Resources has partnered with providers and community stakeholders to develop summer programming that enriches the lives of members and families. We are proud to support programs that allow members the ability to remain engaged in stimulating programming year-round.
All programs are currently serving members in-person at limited capacity due to COVID-19. Contact site directors for applications coming before June 2021 for Easterseals UCP and the Autism Society of North Carolina.
Victory Junction Summer registration and application process for June and July began April 2021. The fall registration and application process for September and October will begin in July 2021.
Easterseals UCP
EMPOWER Summer Day Camp (Ahoskie, Elizabeth City, New Bern, and Wilmington)
This eight-week day camp is designed for school-aged children with an intellectual and/or developmental disability (I/DD) and their siblings. Camp participants are eligible from kindergarten through high school graduation. Learn more on the EMPOWER Summer Camp page. 
Summer Moore Center (Greenville)
Similar to the EMPOWER Summer Camps, the Summer Moore Center in Greenville offers a day camp for children ages three through 5th grade with I/DD and their siblings. Learn more on the Summer Moore EMPOWER Camp page. 
Autism Society of North Carolina
Summer Day Camp serves individuals ages four to 22 for eight weeks during the summer from 9 a.m. to 5 p.m. daily. The camps provide engaging recreation and leisure activities as well as off-site field trips.
The camp offers a counselor-to-camper ratio of 1:1 or 1:2 based on self-help and behavioral needs. All staff receives intensive, hands-on training by autism professionals.
Due to the impact of COVID-19, the Brunswick county site will not be able to host a summer program in 2021. Those living in Brunswick County who are interested in receiving summer services may apply to attend the Wilmington location or receive in-home services within their county.
Camps are available in Newport, Winterville, and Wilmington. Learn more on the Social Recreation in Eastern NC page. 
Victory Junction
Every year, Trillium sponsors multiple "Family Retreats" at Victory Junction located in Randleman, North Carolina, for Trillium members between the ages or developmental ages of six to 16 years old and their families. Victory Junction was founded by the Petty racing family and offers unique opportunities to enrich the lives of children with serious illnesses by providing life-changing social and recreation experiences that are exciting, fun, and empowering at no cost to children or their families.
Learn more about upcoming Trillium "Family Retreats" dates and registration on the Victory Junction page.