Increasing Access to Health Care in our Region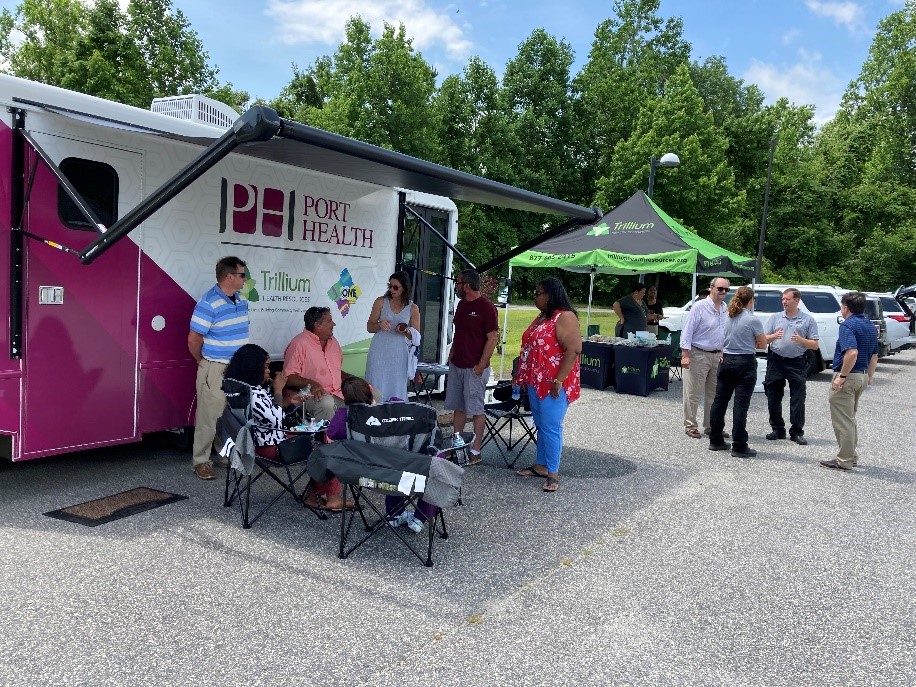 Trillium launched seven traveling care vehicles, thanks to funding provided by North Carolina Department of Health and Human Services through the federal Substance Abuse Treatment Block Grant. We partner with Coastal Horizons, Monarch, PORT Health, and RHA Health Services for the units to provide a variety of services for people living in many of our counties.
Mobile Clinic Locations and Schedule
Coastal Horizons 
Serves Bladen, Brunswick, and Columbus counties. Visit the Coastal Horizons Mobile Clinics webpage or call 1-910-619-7117. 
Monarch
Serves Bertie, Gates, Halifax, Hertford, Northampton, and Nash Counties. Visit Monarch's Mobile Integrated Care Clinic webpage or call 1-866-272-7826.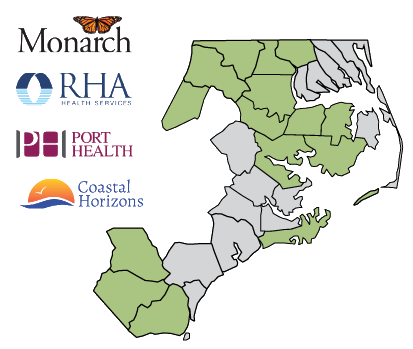 PORT
Serves Carteret County. They have a rotating schedule of every other Wednesday at the Pruitt Health parking lot in Sea Level from 8:00 a.m. to 12:00 p.m. and at the Otway Fire and EMS building from 1:00 p.m. to 4:30 p.m. Please call the PORT Health Morehead City office at 1-252-222-3144 to make a referral. 
RHA Health Services 
Serves Beaufort, Bladen, Columbus, Martin, Tyrrell, and Washington counties and Ocracoke Island. Visit RHA Health Services' Eastern NC Mobile Care Unit webpage here or call 1-866-400-4RHA.