The Department of Health and Human Services is delaying implementation of the Behavioral Health and Intellectual/Developmental Disabilities (I/DD) Tailored Plans. Tailored Plan launch was scheduled for Oct. 1, 2023, but will now go forward at a date still to be determined.
Beneficiaries who will be covered by the Tailored Plans will continue to receive behavioral health, I/DD, TBI and physical health care as they do today. 
Please view the NCDHHS release here. Trillium will share more information as it becomes available.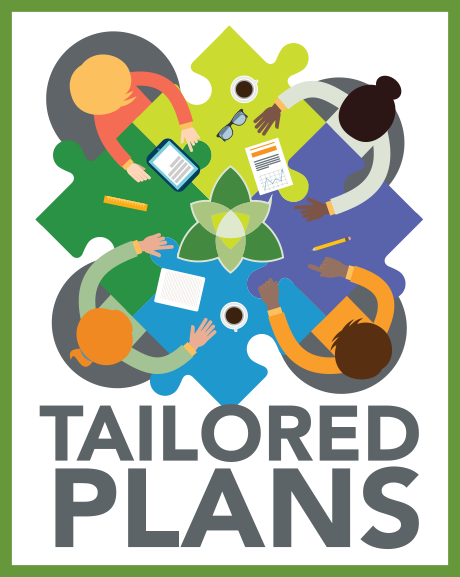 Trillium Health Resources will launch its Behavioral Health Intellectual/ Developmental Disability (I/DD) Tailored Plan to serve members and recipients in our region. Tailored Plans will coordinate integrated services for physical and behavioral health care needs.
Behavioral Health I/DD Tailored Plans are specifically designed to serve the complex needs of individuals with significant behavioral health disorders, intellectual and developmental disabilities, and traumatic brain injury  — populations Trillium and all other LME/MCOs have long served. The Tailored Plans will also serve uninsured individuals currently receiving state-funded services, regardless of their diagnosis, along with those remaining in Medicaid Direct.
Visit the member, recipient, and provider information pages below: