Tailored Plans launch October 1, 2023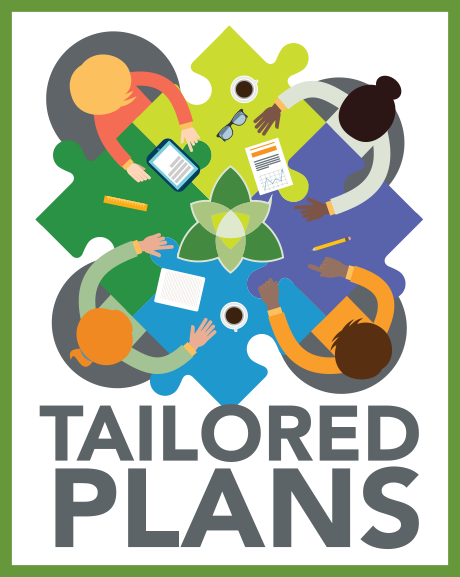 Trillium Health Resources will launch its Behavioral Health Intellectual/ Developmental Disability (I/DD) Tailored Plan to serve members and recipients in our region. Tailored Plans will coordinate integrated services for physical and behavioral health care needs.
Behavioral Health I/DD Tailored Plans are specifically designed to serve the complex needs of individuals with significant behavioral health disorders, intellectual and developmental disabilities, and traumatic brain injury  — populations Trillium and all other LME/MCOs have long served. The Tailored Plans will also serve uninsured individuals currently receiving state-funded services, regardless of their diagnosis, along with those remaining in Medicaid Direct.
We will begin sharing more information soon. You can also visit the member, recipient, and provider information pages below: