Trillium Health Resources will launch our Tailored Plan on April 1, 2023 to serve recipients in our catchment area. The Trillium Tailored Plan will help improve health outcomes and ease access for individuals we serve.
STATED-FUNDED RECIPIENTS INFORMATION
Tailored Plans are specifically designed to serve the complex needs of individuals with significant behavioral health disorders, intellectual and developmental disabilities, and traumatic brain injury — populations Trillium and all other LME/MCOs have long served. The Tailored Plans will also serve uninsured individuals currently receiving state-funded services, regardless of their diagnosis.
Tailored Plan Information Session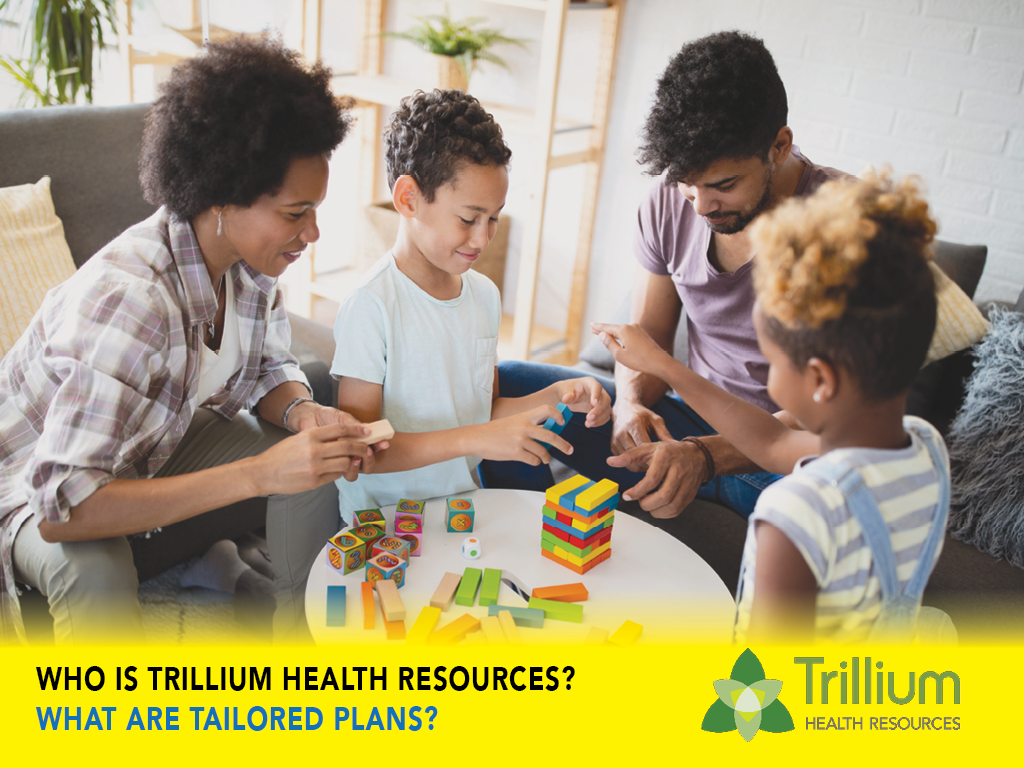 Live, Virtual Information Session for Members & Recipients
Upcoming Sessions
For Recipients & Member
Changes in Tailored Care Management
What is the NC Medicaid Ombudsman Program? Will my rights change?
Trillium Advantage and Value-Added Services, Health Promotion and Prevention Programs
What new providers are joining Trillium's network for Medicaid? What new services will be available for people with Medicaid coverage?
Choosing a PCP, How to change PCP, and Auto-enrollment
Requesting a new Medicaid card or other materials; How to receive information
Open Question & Answer
What to expect when the Trillium Tailored Plan launches?
With the launch of the Trillium Tailored Plan, we will start exciting new programs and embrace whole-person care. Here are a few changes you will see: 
New terms, including Medicaid members and State-funded recipients; there will be separate handbooks for members and recipients to review appropriate information and requirements.
Our Member and Recipient Services will be available on Saturdays as well as Monday through Friday.
The launch of our 24-hour Behavioral Health Crisis Line.
An updated provider directory that will have a new layout and be easier to use.
New value-added and in lieu (pronounced "loo") of services that are created by Trillium and approved by NCDHHS to uniquely meet the needs of our populations.
New ways to improve your well-being through health promotion materials (such as diabetes resources), population health initiatives, and a tobacco cession program to stop smoking.
A shift from care coordination to Tailored Care Management where a care manager works with you or other caregivers to consider your unique health-related needs and find the services you need in your community. 
 
INFORMATION FOR RECIPIENTS
State-funded recipients do not need to do anything at this time. We will soon start sharing opportunities for recipients to learn about changes to procedures, new services available, and what to expect. This will include information sessions and opportunities to ask questions.
Please follow these pages, sign up to receive our emails, and opt-in to receive text messages.
 
Medicaid Transformation Information