Trillium Health Resources continues to monitor the spread of the new Coronavirus Disease (COVID-19) with guidance provided by the Center for Disease Control and Prevention (CDC) and North Carolina Department of Health and Human Services (DHHS). Over the past year, we have provided information to our members and network providers, as well as the general public. We strongly encourage our members and providers to continue to review the links for accurate and up-to-date information on COVID-19.
What is the Coronavirus?
According to the World Health Organization (WHO) (Coronavirus Disease (COVID-19) Outbreak), coronaviruses are a large family of viruses that range from the common cold to much more serious diseases. These diseases can infect both humans and animals. The current disease, COVID-19, is related to two other coronaviruses that have caused major outbreaks in recent years: Middle East respiratory syndrome, also known as MERS, and severe acute respiratory syndrome, or SARS.
Symptoms of a coronavirus infection range from respiratory problems, difficulties breathing, fever and cough, to the much more severe cases of pneumonia, kidney failure, acute respiratory syndrome (when fluid builds up in the lungs) and death. The elderly, young and those with an already weakened immune system are typically at a higher risk of developing severe lower-respiratory tract diseases, such as bronchitis and pneumonia, according to the Centers for Disease Control and Prevention.
Latest Update from NC DHHS
Vaccine Update
Trillium will share information on the COVID-19 vaccination as it becomes available. NC DHHS has shared a plan for who will receive the vaccination first, including health care providers, people living in long-term care settings, and those with certain chronic health conditions. Please visit the links below for more information:
Other Updates
Community:
NC 2-1-1 is now a resource for people to call for assistance related to the COVID-19 coronavirus
Click on the image below for more information: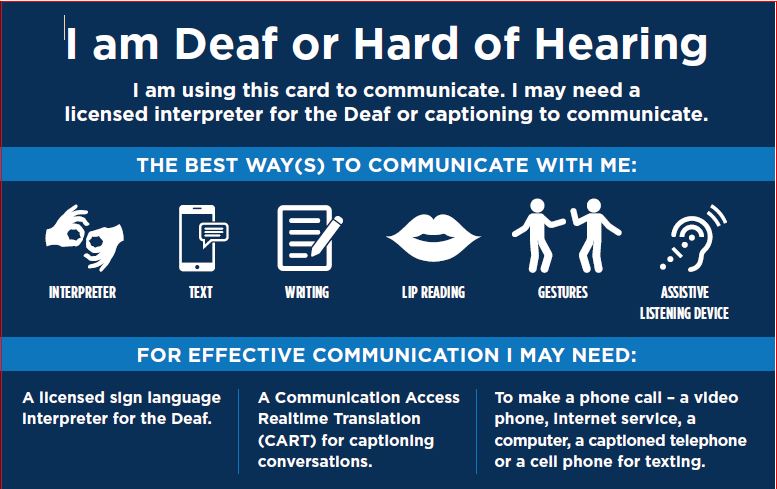 Mental Health and Coping during COVID-19
The outbreak of Coronavirus Disease 2019 (COVID-19), may be stressful for people and communities. Fear and anxiety about a disease can be overwhelming, and cause strong emotions in adults and children.
We encourage all members to remain in contact with your providers, even if you are isolating at home. Many providers can offer certain services over the phone or through web conferencing during this time.
Everyone reacts differently to stressful situations.  The emotional impact of an emergency on a person can depend on the person's characteristics and experiences, the social and economic circumstances of the person and their community, and the availability of local resources. People can become more distressed if they see repeated upsetting images or hear repeated reports about the outbreak in the media.
People who may respond more strongly to the stress of a crisis include:
People who have preexisting mental health conditions, including problems with substance use
Children who may not understand the full context
People who are helping with the response to COVID-19, like doctors and other health care providers, or first responders
Prevention
The vaccination process will take time to fully protect everyone who chooses to take the vaccine. The best way to prevent illness is to avoid being exposed to this virus. However, as a reminder, CDC always recommends everyday preventive actions to help prevent the spread of respiratory diseases, including:
Avoid close contact with people who are sick.
Avoid touching your eyes, nose, and mouth.
Stay home when you are sick.
Cover your cough or sneeze with a tissue, then throw the tissue in the trash.
Clean and disinfect frequently touched objects and surfaces using a regular household cleaning spray or wipe.
Wear a facemask when you leave you house.
Wash your hands often with soap and water for at least 20 seconds, especially after going to the bathroom; before eating; and after blowing your nose, coughing, or sneezing.

If soap and water are not readily available, use an alcohol-based hand sanitizer with at least 60% alcohol. Always wash hands with soap and water if hands are visibly dirty.
Handwashing: Clean Hands Save Lives
Additional information and resources on mental health care can be found at the Substance Abuse and Mental Health Services Administration (SAMHSA) website or by calling their Disaster Distress Hotline:  1-800-985-5990 or text TalkWithUs to 66746. People with deafness or hearing loss can use their preferred relay service to call 1-800-985-5990.
Improve How Your Mask Protects You: NCDHHS has additional recommendations to sure masks are as protective as possible based on guidance from the CDC.
Resources and Helpful Links
NC Division of Services for the Deaf and Hard of Hearing has produced three (3) new ASL/audio/captioned videos as listed below:
---

Reactions during an infectious disease outbreak can include:
Fear and worry about your own health status and that of your loved ones who may have been exposed to COVID-19
Changes in sleep or eating patterns
Difficulty sleeping or concentrating
Worsening of chronic health problems
Increased use of alcohol, tobacco, or other drugs
People with preexisting mental health conditions should continue with their treatment plans during an emergency and monitor for any new symptoms. Additional information can be found at the Substance Abuse and Mental Health Services Administration (SAMHSA) website.
Coping with these feelings and getting help when you need it will help you, your family, and your community recover from a disaster. Connect with family, friends, and others in your community. Take care of yourself and each other, and know when and how to seek help.
Call your healthcare provider if stress reactions interfere with your daily activities for several days in a row.
Things you can do to support yourself:
Avoid excessive exposure to media coverage of COVID-19.
Take care of your body. Take deep breaths, stretch or meditate. Try to eat healthy, well-balanced meals, exercise regularly, get plenty of sleep and avoid alcohol and drugs.
Make time to unwind and remind yourself that strong feelings will fade. Take breaks from watching, reading, or listening to news stories. It can be upsetting to hear about the crisis and see images repeatedly. Try to do some other activities you enjoy to return to your normal life.
Connect with others. Share your concerns and how you are feeling with a friend or family member. Maintain healthy relationships.
Maintain a sense of hope and positive thinking. 
Children react, in part, on what they see from the adults around them. When parents and caregivers deal with the COVID-19 calmly and confidently, they can provide the best support for their children. Parents can be more reassuring to others around them, especially children, if they are better prepared.
Not all children respond to stress in the same way. Some common changes to watch for in children:
Excessive crying and irritation
Returning to behaviors they have outgrown (e.g., toileting accidents or bedwetting)
Excessive worry or sadness
Unhealthy eating or sleeping habits
Irritability and "acting out" behaviors
Poor school performance or avoiding school
Difficulty with attention and concentration
Avoidance of activities enjoyed in the past
Unexplained headaches or body pain
Use of alcohol, tobacco, or other drugs
There are many things you can do to support your child:
Take time to talk with your child about the COVID-19 outbreak. Answer questions and share facts about COVID-19 in a way that your child can understand.
Reassure your child that they are safe. Let them know if is ok if they feel upset. Share with them how you deal with your own stress so that they can learn how to cope from you.
Limit your child's exposure to media coverage of the event. Children may misinterpret what they hear and can be frightened about something they do not understand.
Help your child to have a sense of structure. Once it is safe to return to school or child care, help them return to their regular activity.
Be a role model; take breaks, get plenty of sleep, exercise, and eat well. Connect with your friends and family members and rely on your social support system.
For more information, please visit from the CDC Coping and Stress page
North Carolina Emergency Management Guidance on considerations of people with disabilities and other access and functional needs for COVID-19. Ensuring that the considerations, access, and functional needs of people with disabilities are met during the COVID-19 outbreak is of paramount concern. According to the Centers for Disease Control and Prevention, over 25% of the population has a disability, and by adding people with access and functional needs to this number, it is nearly half the population. This document is intended to assist and provide guidance for emergency planners, whether in emergency management, public health, or agencies and organizations that serve people with disabilities.
One of the most crucial items to consider is continuity of operations or business continuity planning for all agencies and organizations that serve people with disabilities. Under pandemic planning guidelines, agencies should plan for one-quarter to a third of their workforce being out of work (whether sick, caring for the sick, home due to school closures or in quarantine), identify their critical functions (what they need to continue to do) and cross-train staff. This includes how to provide community-based services in alternate settings, if necessary.
Below is guidance framed using the CMIST (Communication, Maintaining Health, Independence, Safety/Support/ Self-determination and Transportation) model of identifying people with access and functional needs and others with disabilities. This is a framework currently used by many local and state emergency managers, as well as emergency health and human services planners.
New online toolkit from the University of North Carolina at Chapel Hill will help families and caregivers supporting individuals with autism during the COVID-19 epidemic.
Communication
Maintain ongoing communication with your service provider regarding frequency of services, limited or canceled services and possible alternatives, during this time (home-based visits, provider check-ins, group meetings, home-delivered meals, etc.).Ask about accessible communication alternatives in instances of quarantine.
Maintaining Health
Follow basic infection prevention practices, including handwash hygiene, respiratory etiquette, staying home when you are sick, etc.
Check with your provider or pharmacy if you can get medication refills early. During disaster declarations in many states, pharmacists are permitted to make medically necessary exemptions, allowing to refill a prescription (as much as a 30-day supply) without a doctor's authorization.
Encourage regular cleaning of DME, assistive technology and adaptive equipment, along with environmental and personal hygiene with EPA-registered disinfectants effective against coronaviruses
Prepare for well-stocked emergency preparedness kits for in-home to include activities of daily living supplies, food, water and medications for an extended period.
Ensure children with disabilities and others with access and functional needs have minimal separations from families or caregivers and that contingency plans have been developed/implemented with regard to supervision and care should parent/guardian/caregiver be ill. 
Independence
All disability service providers must assure continuity of operations - this includes in-home, transportation and community-based needs of people with disabilities.
Identify services you may need to use to assist in providing home delivered meals/food/medication/supplies – this may include home delivery services by ride share companies, meals on wheels, medication by mail and others. Be aware of services that rely on volunteers, which may be in shorter supply during an outbreak.
Transportation
Ensure you have contacts for paratransit and other current transportation options so you can continue with any scheduled doctor's appointments and other appointments, such as dialysis and infusion therapy remain viable.
Schedule transportation assistance to get to your job, get children to schools, and other activities. 
 
Trillium has created a variety of email bulletins, hosted Q&A phone calls, and pushed out presentations with our Network. Please view links below for information shared.
Trillium Information:
NC DHHS Information:
Other Resources:
Resources and Links
What you should know
Coping Skills
NC DHHS Information
Civil Rights and COVID-19
CDC Information
Preventing COVID-19 Spread in Communities