WHERE WE ARE . . .
             WHERE WE WANT TO GO
Trillium Health Resources participates in a number of review and analysis activities to help us examine our business practices and management operations.  Although each form of evaluation measures different things, the overarching purpose of these various checks and balances is to ensure we are being as effective and efficient as possible while meeting all regulatory requirements expected of us. 
---
Network Adequacy and Accessibility Report (former Gaps & Needs Analysis)
The Network Adequacy and Accessibility Report is an annual study of our catchment area and the people who live there. It also looks at where services are available and how people use them. Ultimately, the analysis serves as a roadmap for determining future growth based on current capacity, and identified needs.
Please note: the 2020 report was not prepared due to the pandemic. Data and information will be shared in a joint report with 2021 information.
---
Cultural Competency Plan
Trillium is committed to the well-being of these communities and our number one focus is helping every person we serve obtain the culturally appropriate services needed to improve well-being and live a fulfilling life.
Trillium's cultural competency plan is designed to guide approaches, programs, and services to meet the needs of our culturally diverse population. With the intention of expanding and promoting cultural competency activities to increase provider awareness in serving the growing culturally diverse population, our evolving plan will set forth the vision for cultural competency improvements across our network and within Trillium.
---
Annual Report
Trillium's annual reports detail not just the financials and statistics for each of our fiscal years, but also the personal impacts and successes experienced by our members and providers in our communities.
---
Financial Statement and Compliance Repor
Each year, Trillium works with an independent auditor to examine our financial statements and provide an honest opinion of Trillium's fiscal practices. The accountants view statements and materials according to the state fiscal year (July 1-June 30).
---
Value-Based Care
Trillium and its provider network are moving beyond the traditional fee-for-service model to create innovative value-based arrangements. Value-based care emphasizes outcomes so that payments are based on achieving realistic health goals, rather than payments based on number of visits. Visit our page for more information.
---
Local Business Plan
The Local Business Plan (LBP) is an LME/MCO strategic planning document looking at a three-year period for accomplishing stated goals to improve access, effectiveness, and quality of services.  It includes the opportunity to address our local approach to statewide initiatives as well as to outline initiatives that address regional needs identified in our Network Adequacy and Accessibility Report.
---
Quality Assessment & Performance Improvement Plan & Evaluation (QAPI)
The annual Trillium Health Resources QAPI Plan outlines efforts to maintain and improve services for members. It frames the purpose of the Quality Management Program and activities to meet state and federal regulations as well as national accreditation standards. 
The annual QAPI Plan outlines the objectives for the year by monitoring identified quality improvement issues throughout the organization. We review and revise the QAPI Plan based on an annual evaluation of the QM Program.
Trillium Health Resources establishes agency-wide goals that are measured and reported routinely to the Trillium Health Resources Quality Improvement Committee. The goals in the plan may address a variety of key performance areas, including but not limited to: follow-up after hospitalization, accessibility, availability, member satisfaction, education and outreach to members and their families.
Trillium Health Resources also seeks input for the QAPI Plan from various external committees, such as the Global Quality Improvement Committee, Provider Council, and the Clinical Advisory Committee.
---
Member Satisfaction Survey
The Satisfaction Surveys for North Carolina Child and Adult Medicaid members provide a comprehensive tool for assessing health care experiences. DataStat, Inc. conducted the survey on behalf of The State of North Carolina Division of Health Benefits (DHB) and The Carolinas Center for Medical Excellence (CCME). The Experience of Care and Health Outcomes (ECHO®) Survey 3.0 assesses the performance of the health plans. The survey had a total of 70 questions that focused on the health care experience such as getting treatment quickly, how well clinicians communicate, getting treatment and information from the plan, perceived improvement, and overall satisfaction with counseling and treatment.
---
Perceptions of Care Survey
Formerly known as the Consumer Satisfaction Survey, the Perception of Care Survey is conducted face-to-face with current service members or family members.  The survey includes questions about access to services, cultural sensitivity, treatment planning, outcomes, social connectedness, and overall satisfaction. 
---
Provider Satisfaction Surveys
Provider Satisfaction Surveys are conducted annually by DHB. These surveys help to determine areas that need improvement within the network and assess provider satisfaction with Trillium, its practices, and processes.
---
National Committee for Quality Assurance (NCQA) Accreditation
NCQA is a private, nonprofit organization dedicated to improving health care quality. NCQA accredits and certifies a wide range of health care organizations. It also recognizes clinicians and practices in key areas of performance. NCQA's Healthcare Effectiveness Data and Information Set (HEDIS®) is the most widely used performance measurement tool in health care. NCQA's website contains information to help members, employers and others make more-informed health care choices. NCQA can be found online at ncqa.org, on Twitter (@ncqa), on Facebook, and on LinkedIn.
Trillium was granted full three-year accreditation. Full accreditation indicates that Trillium's quality improvement and member protection programs meet or exceed NCQA standards.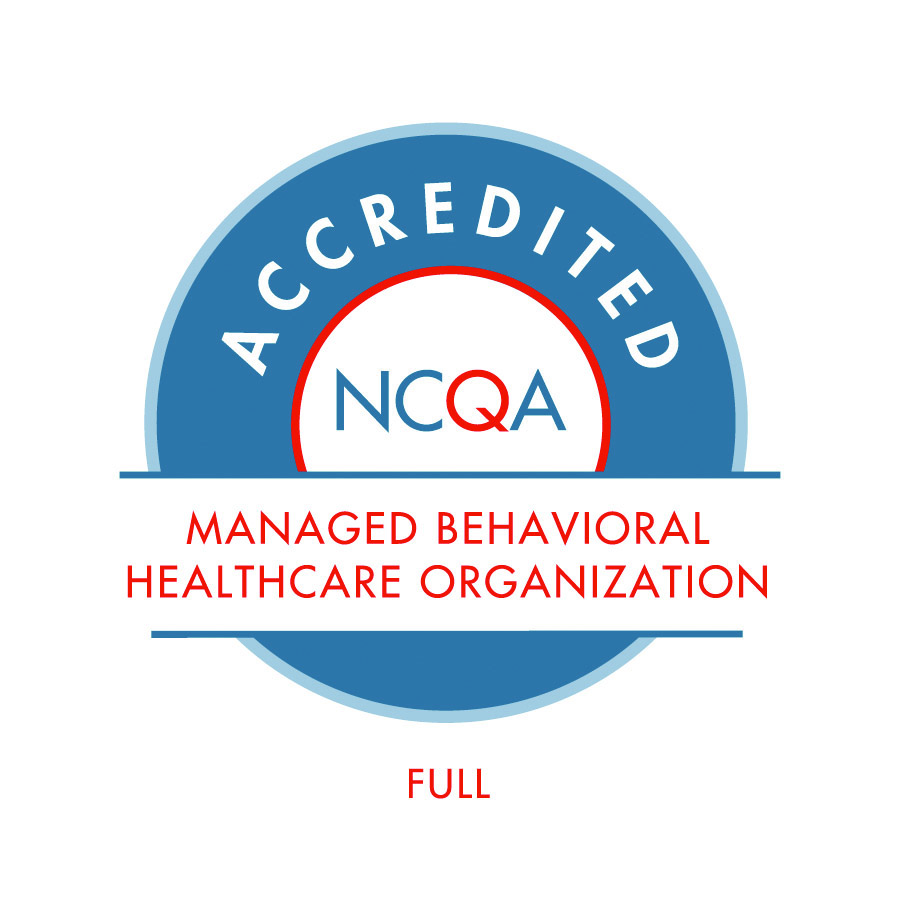 ---
External Quality Reviews (EQR)
The North Carolina Department of Health and Human Services (DHHS) contracts with an external quality review organization (EQRO) to conduct the annual external quality review (EQR) of Trillium.
The EQRO conducts the annual review jointly with the DHHS Intradepartmental Monitoring Team (IMT), which consists of staff members from the Division of Health Benefits (DHB) and the Division of Mental Health, Developmental Disabilities, and Substance Abuse (DMH).
The annual review includes two phases: a desk review of key documents and an on-site review of administrative and clinical operations. The current EQRO for DHHS is the Carolinas Center for Medical Excellence (CCME).