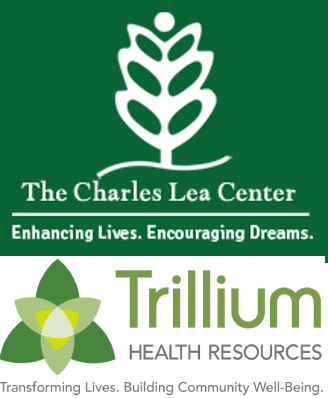 The Charles Lea Center is a provider agency that provides Transitional Living services within Trillium's catchment area. The mission of the Charles Lea Center is to support people where they live, work, and play.
A  few years ago, the Charles Lea Center began a shift within their organization to move from supporting people within residential settings supporting people in community settings. This is made possible with the assistance of innovative technology. This program is now called the Transitions Program.  As a result of the Transitions Program, the Charles Lea Center has supported a number of people over the past couple of years to transition from residential settings into their own homes and/or apartments. The Charles Lea Center continues to support people to transition to more independent living settings of their choice. Because of these transitions, the Charles Lea Center has seen improved outcomes and an overall improvement in the quality of life for the people that they support.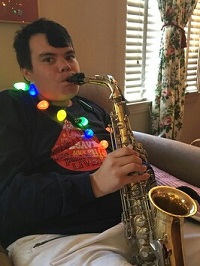 Trillium Health Resources' mission is Transforming lives and building community well-being through partnership and proven solutions. To help bring this mission to life for the people that we support who receive Innovations Waiver services, Trillium has launched a new initiative with The Charles Lea Center in order to bring this mission to life for those we support on the Innovations Waiver. This initiative is specifically focused on using innovative technology coupled with services to support individuals to live in the homes/apartments of their choosing and become as independent as possible
This initiative will support anyone receiving Innovations Waiver funding who would like to transition to live independently (regardless of their current living situation).
Anthony's Journey to Independence
Anthony Roger's journey to move into his own apartment has been years in the making. His mother proved to be the biggest obstacle. With the help of the Charles Lea Center (CLC), Dorothy Black had a change of heart after seeing the technology and the staff that would help Anthony realize his dream.